Hello dear Blanchetters, bees (see the chat) and fellow fans!
The Rome Film Festival unveiled its full programm today. As we announced before Cate is gonna be a guest for a meeting with the public in the section Incontro Ravvicinato, set for October 19, at 5:30 p.m.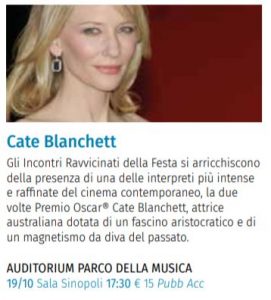 Reading the program we have also found out that, on the same day,
The House with a Clock in its Wall
will be presented to the press in the morning (9 a.m.) and it will have its own premiere in the evening (at 7:30 p.m.)as the movie is part of the official selection.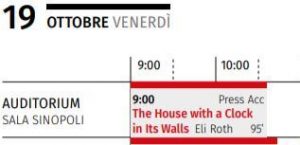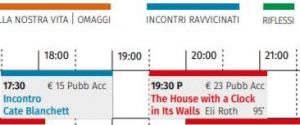 The tickets are going on sale on Friday, more infos
here