Hello, everyone!
We finally have our first look at Cate Blanchett as Brie Evantee in Don't Look Up. Netflix has released the first stills and teaser which features Cate. Don't Look Up's runtime is 2 hours and 25 minutes.
We also have some news on Todd Field's TAR which is currently in production in Berlin. Check them below.
First Look at Don't Look Up
Click the image for higher resolution: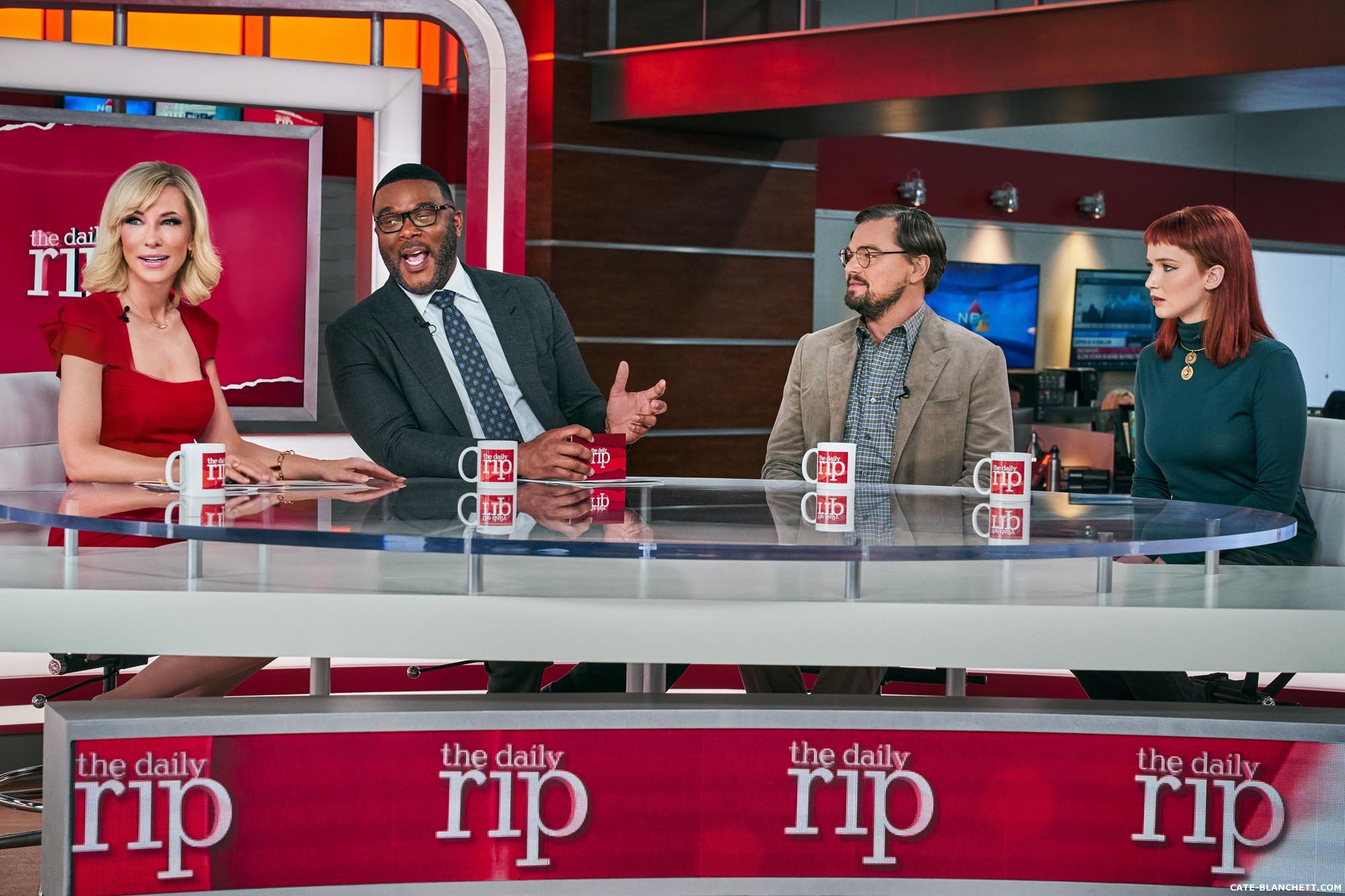 Cate Blanchett to play a chief conductor of an orchestra in TÁR
Production is now getting underway in and around Berlin for Todd Field's first film in fifteen years, TAR. Led by Cate Blanchett, the first announcement for the long-awaited new feature by the director of In the Bedroom and Little Children was slim on details, but now after a logline was revealed, more of the cast has been announced.

A pair of international cinema's greatest talents, Nina Hoss (Barbara, Phoenix, My Little Sister) and Noémie Merlant (Portrait of a Lady on Fire, Paris 13th, District), have joined Blanchett in the drama, according to the German outlet Diesachsen. Icelandic composer Hildur Guðnadóttir (Joker, Sicario: Day of the Soldado) will provide the score, with filming confirmed at performances of the Dresden Philharmonic this month.

The actress will play the role of the first woman (Lydia Tár) ever to be invited as chief conductor of a large German orchestra, announced the Dresden Philharmonic. The shooting will start on September 16 in the concert hall of the Kulturpalast. 93 musicians from the Dresden Philharmonic are involved in the film project.

This filming also includes two regular concerts by the Dresden Philharmonic on September 18 and 19, for which tickets are still available. Gustav Mahler's Symphony No. 5 in C sharp minor will be performed under the direction of Stanislav Kochanovsky. Pictures are shot with the audience – according to the Philharmonie, however, "no close-ups". Several tents and trucks will be set up around the Kulturpalast for the 120-strong film team.
Source: The Film Stage, MDR