Hi, Blanchett fans!
Cate appears in one of the covers of 032c Issue #40 with Riccardo Tisci, who is the current chief creative officer of Burberry. A new character poster of Cate as Brie Evantee in Don't Look Up has also been released plus a new clip from Nightmare Alley. Both movies are on National Board of Review (NBR) and American Film Institute (AFI) top 10 movies of 2021. There's also a short interview with Cate published by The Guardian.
032c Issue # 40 – Winter 2021/2022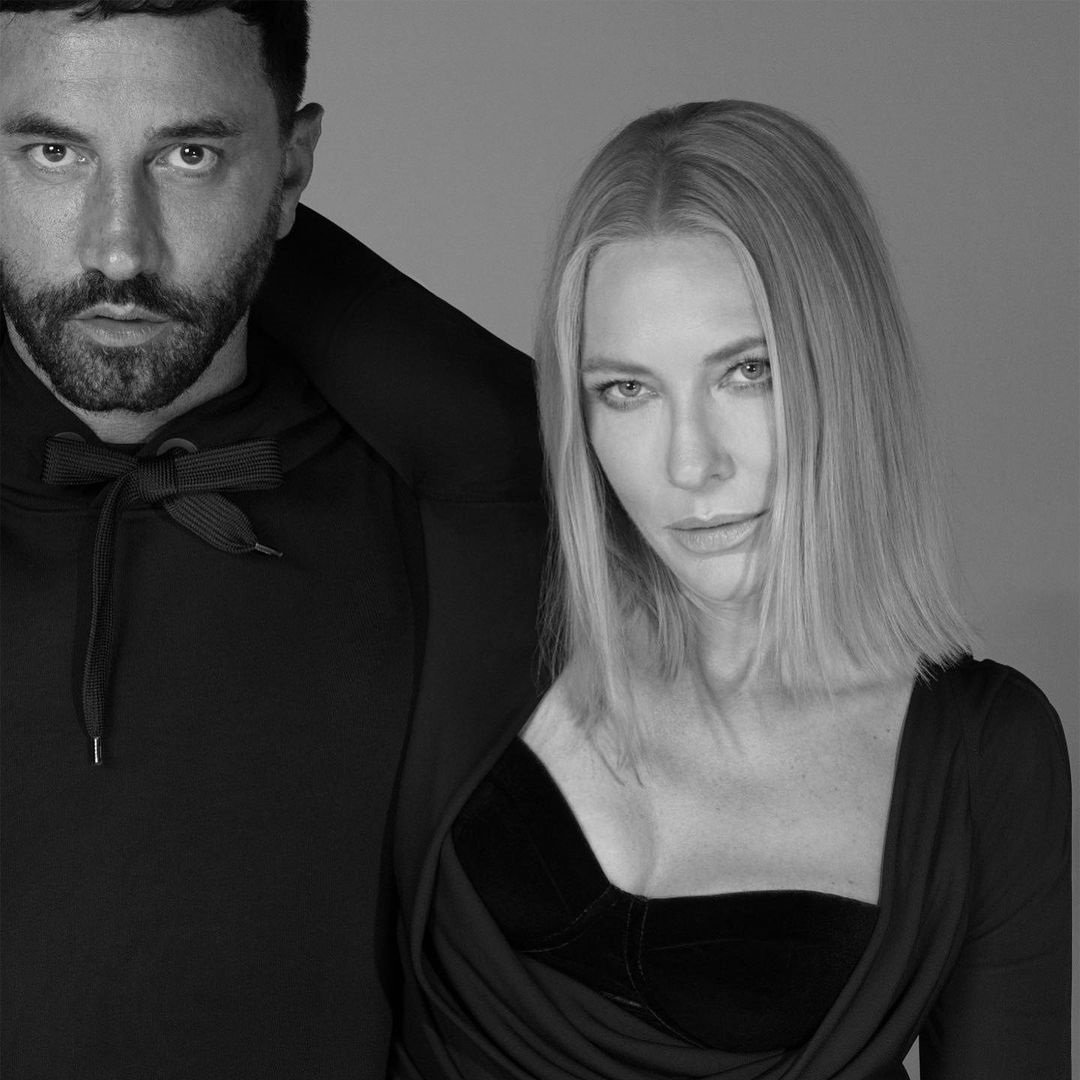 The 032c Issue #40 cover dossier, "The Road to Burberry," explores how 47-year-old Italian creative director Riccardo Tisci came to the 165-year-old British heritage label Burberry. Joining along the way are actress and two-time 032c cover star CATE BLANCHETT, photographers Mert & Marcus, artist Thomas Jeppe, and poet Caconrad, for an 80-page journey charting the course of 21st century fashion. Elsewhere, two generations of UK Rap Royalty collide as Skepta and Little Simz don Bottega Veneta in London for a shoot by Gabriel Moses. Ilya Lipkin shadows the Supreme team as they skate Berlin. Political scientist Mark Leonard explains The Age of Unpeace – and how the global systems that once connected us have come to tear us apart. Bodies revolt in the works of German artist Alexandra Bircken, outerwear reaches peak genius in the hands of Moncler CEO Remo Ruffini, and the films of Michael Mann flood our world with blue in a treatise by Mahfuz Sultan. Jordan Barrett is airbrushed to bootlegged perfection for a countryside shoot with Bruno Staub and Vittoria Ceretti sparkles in the night for Vito Fernicola in two features styled by Marc Goehring. Power duo Ana and Danko Steiner couple architecture and desire. Ana Ofak revives the legacy of Svetlana Kana Radevic, the unsung heroine of Balkan brutalism. Voices from the 032c.com cosmos reflect on the monstrous, alien, infectious, clairvoyant, shape-shifting, devious, and transcendent present in our new X-FILES section.
The magazine is now available for order on 032c website.
Click image for bigger size: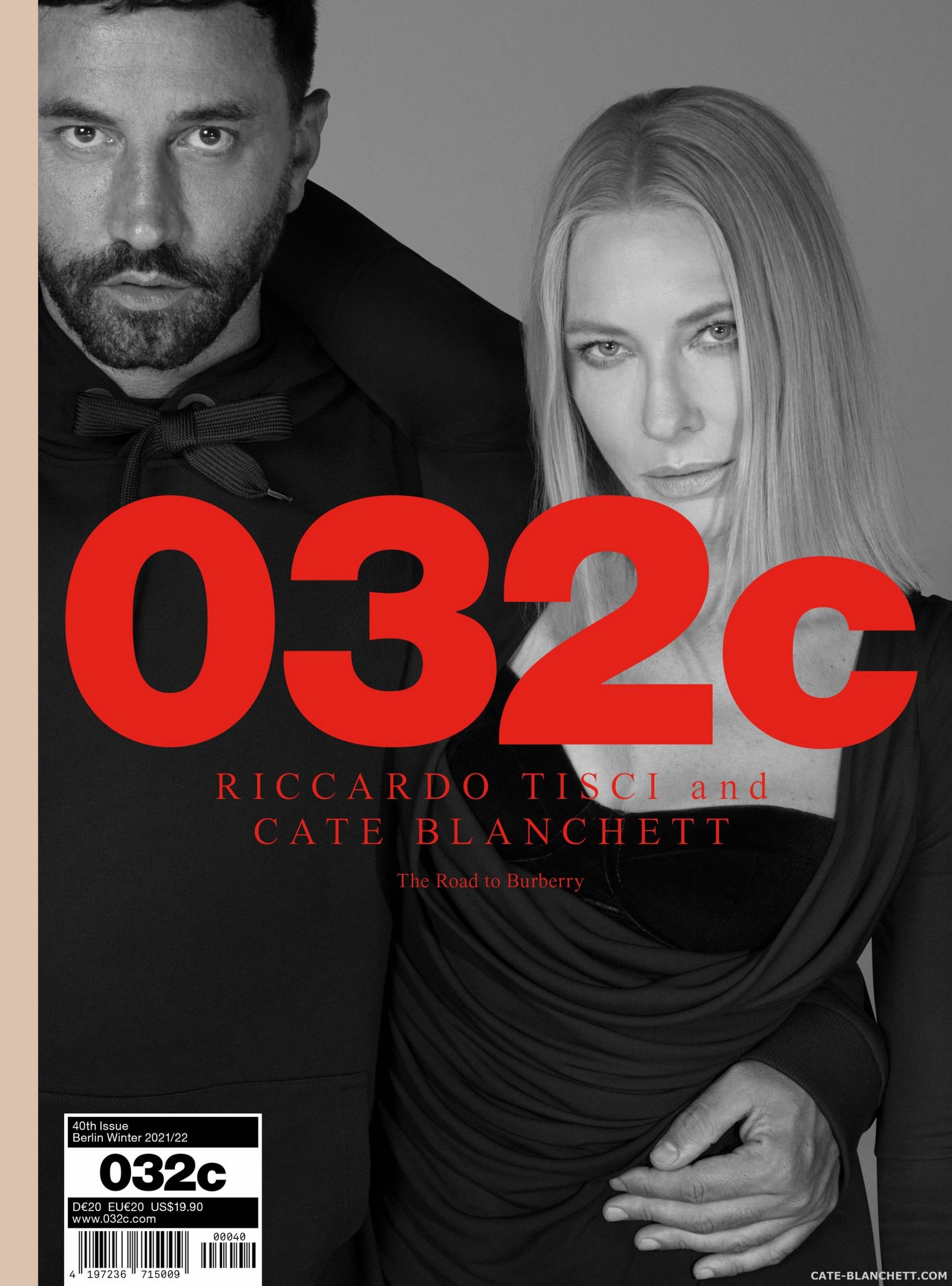 Don't Look Up and Nightmare Alley on NBR and AFI Top 10 films of 2021
NBR – The honorees will be feted at the NBR Awards Gala, hosted by Willie Geist, on Tuesday, January 11, 2022.

Top Films (in alphabetical order)

Belfast
Don't Look Up
Dune
King Richard
The Last Duel
Nightmare Alley
Red Rocket
The Tragedy of Macbeth
West Side Story

AFI AWARDS – The honorees include 10 outstanding films and 10 outstanding TV programs deemed culturally and artistically representative of this year's most significant achievements in the art of the moving image. The honorees will be celebrated on January 7, 2022, at a private reception, and beginning on January 8, 2022.
Congratulations to #AFIAWARDS 2021 honoree @DontLookUpFilm, one of the most outstanding films of the year. pic.twitter.com/FacXo8jeJT

— AFI (@AmericanFilm) December 8, 2021
.@AmericanFilm has named #NightmareAlley as one of the Top 10 Movies of the Year! #AFIAWARDS @RealGDT pic.twitter.com/kLMZmBZsag

— Nightmare Alley (@Nightmare_Alley) December 8, 2021
Here's a short clip from Nightmare Alley:
"You don't fool people, Stan. They fool themselves."
Cate Blanchett stars in #NightmareAlley
A film by @RealGDT
Only in theaters December 17
Get Tickets Now: https://t.co/YUju1jOGGu pic.twitter.com/N3beAbWm6l

— Nightmare Alley (@Nightmare_Alley) December 7, 2021
Don't Look Up Character Poster – Brie Evantee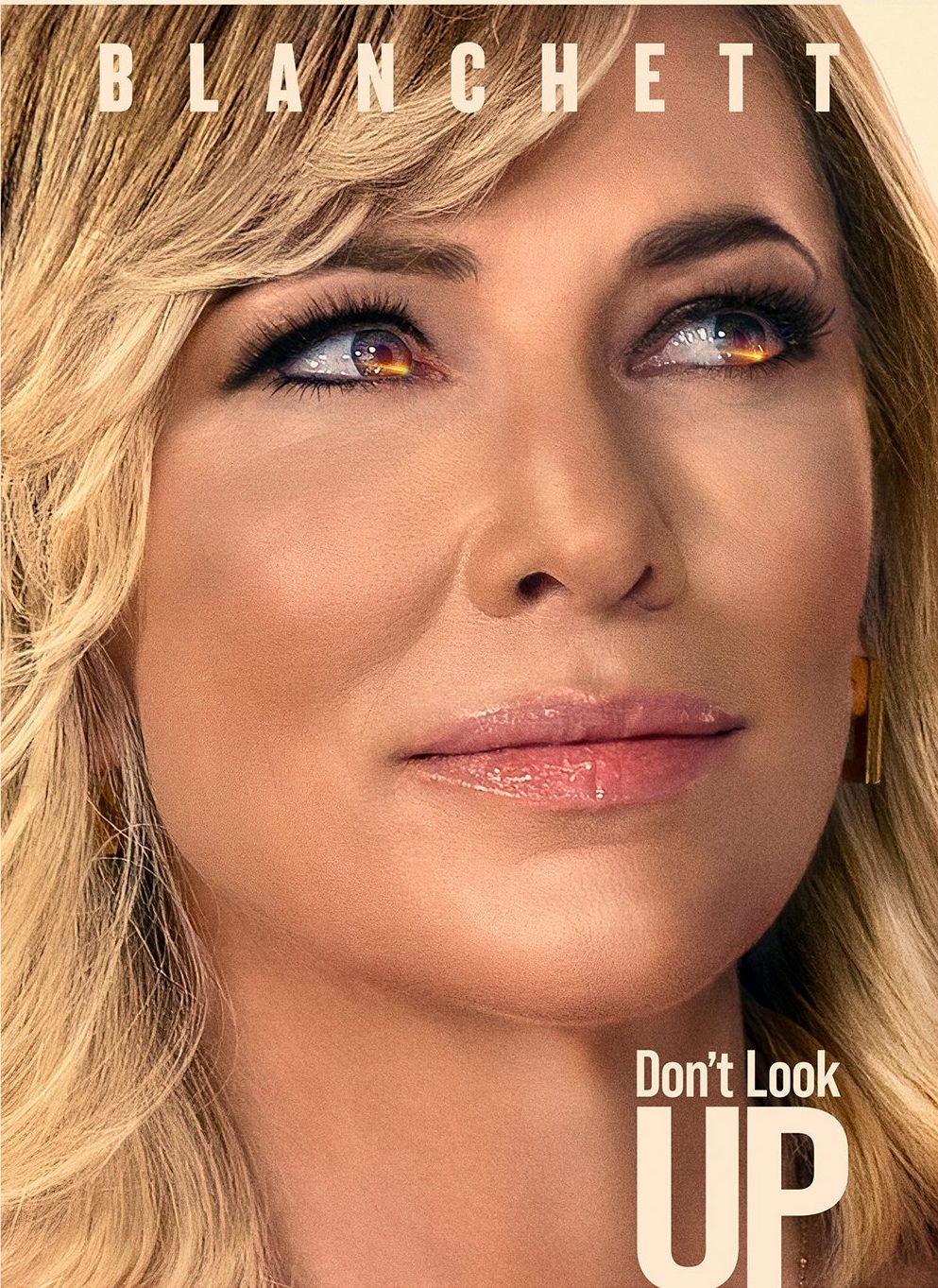 Cate Blanchett on her end-of-the-world plans
If a massive meteor were expected to collide with Earth in six months' time, what would our leaders do? Everything in their power to stop it? Or everything possible to leverage it for political and financial gain?

How about the rest of us? How would we cope with the prospect of impending apocalypse? By facing the end of the world with sobriety and compassion? Or drowning ourselves in sex, drugs and celebrity gossip? Might some of us even enjoy the drama?

Adam McKay's new film, Don't Look Up, is a starry satire addressing these questions with a broad brush – and fresh urgency. It is that rare thing: a mainstream movie that seeks genuinely to engage with the issues dominating the news and plaguing our dreams.

Jennifer Lawrence and Leonardo DiCaprio play the misfit scientists who spot the comet; Meryl Streep is the Trumpian president who seeks to sweep this species-ending event under the carpet until it is expedient.

Cate Blanchett and Tyler Perry are the remorselessly lightweight hosts of a US daytime talkshow on which the news is broken, Mark Rylance the creepy tech billionaire with ambitions to be the messiah who saves humanity.

Here, Blanchett answers questions about how she would face the end of the world as we know it.

If extinction were imminent, which daily chore would you stop immediately?

Stockpiling toilet paper. I do find routine strangely comforting, though. So I might, sadly, go into routine overdrive. Baking like there's no tomorrow – when there actually wouldn't be one.

Where would you want to see in the apocalypse – and with whom?

I guess dancing up a storm in the living room with my husband and children, and the farmer from across the way. Man, that farmer can dance.

What do you find terrifying?

Leaf blowers. They encapsulate all that is wrong with us as a species.

Do you think Covid has brought into focus how rich many people's lives used to be?

I'm not really a believer in "the good old days". Richer before? I'm not so sure. Things weren't working for millions of people before the pandemic. Systems were already broken, or breaking open. You could say the pandemic just made these fissures and inequities undeniable. It certainly brought into focus how possible it would be to implement a basic living wage.

Do you subscribe to any conspiracy theories?

Conspiracy theories freak me out; I mean, the fact that they are believed at all keeps me awake at night. I relish them in movies and novels – where they belong.

What is the most propulsive thing that has ever happened to you?

Giving birth. That and spending 36 hours in the eye of a hurricane off the coast of Greenland.
Source:
The Guardian
,
NBR
,
AFI