Ciao, everyone!
TÁR (MUSIC FROM AND INSPIRED BY THE MOTION PICTURE TÁR) album is out on streaming platforms and CD version of the album is available to be purchased, while the LP version is available for pre-order on Deutsche Grammophon. Cate Blanchett participated in a Q&A after the screening of TÁR at Adelaide Film Festival. She also attended the 50th anniversary of South Australian Film Corporation with Warwick Thornton, who will be directing her in The New Boy. She talked to The Advertiser about the upcoming film.
TÁR (MUSIC FROM AND INSPIRED BY THE MOTION PICTURE TÁR)
Starring Cate Blanchett in the title role, Todd Field's TÁR received a six-minute standing ovation when it was premiered at the Venice Film Festival on 1 September. Deutsche Grammophon's groundbreaking concept album, released today digitally and on CD, captures the process of music-making that lies at the heart of the film. The tracklist ranges from extracts from the Elgar Cello Concerto and Mahler's Fifth Symphony to a series of stunning new works by Hildur Guðnadóttir. A video for one of these, "Mortar", will be released by DG on 11 November. Having opened in select US cinemas earlier this month, the film will open wide in the US on 28 October, with international release dates to follow in early 2023. A vinyl edition of the concept album will be issued on 20 January 2023.

Written and directed by three-time Oscar-nominated filmmaker Todd Field, and starring two-time Oscar winner Cate Blanchett ("utterly magnetic … a colossal performance" The Guardian) TÁR tells the story of high-powered composer-conductor Lydia Tár. DG's concept album complements the film by inviting listeners to experience what Field refers to as "the messiness" of the work involved in preparing classical music for performance, via a combination of audio glimpses from real-life recording sessions, sequences from fictional rehearsals, music listened to by the film's characters, and completed versions of the music on which we see Lydia working.

Blanchett can be heard on the album conducting rehearsals of Mahler's Fifth Symphony (as Lydia Tár) with great skill. She describes her collaboration with the Dresdner Philharmonie and its concertmaster Wolfgang Hentrich as "a great, and life-changing, privilege". "How truly blessed I am," adds Blanchett, "to have my name appear anywhere near this ridiculously talented assembly of musicians." Her skill as a pianist is on evidence here too, as she performs a Prelude from Bach's Well-tempered Clavier as part of one of Tár's teaching sessions.
TÁR Premiere at Adelaide Film Festival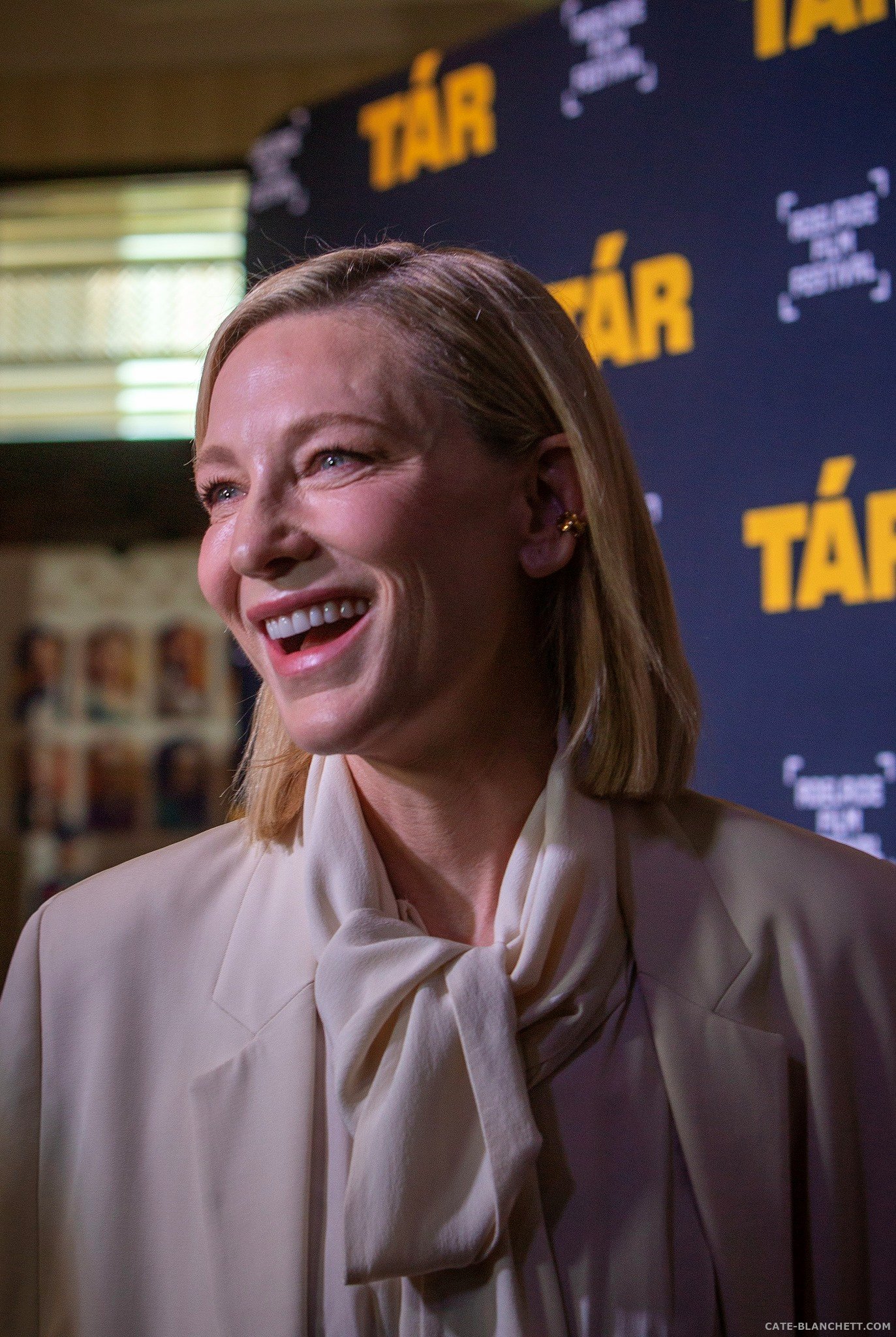 South Australian Film Corporation 50th Anniversary Celebration
Cate Blanchett is enchanted by South Australia's "extraordinary" film industry and her latest "powerful" project. The Oscar-winning Australian actor was the guest of honor at the Capri Theatre at a sold-out special screening of TÁR, in which she stars and is also executive producer, as part of the Adelaide Film Festival. Blanchett also took part in a Q&A for the 700-strong audience after the screening on Friday night.

Blanchett was also excited about the reason she is in SA — The New Boy, written and directed by Indigenous filmmaker Warwick Thornton. "We got talking over the pandemic and we just kept chatting and he said 'Sis, I've got this story'," she said. With Blanchett again starring and co-producing, The New Boy is set in an outback monastery in the 1940s, during the Second World War.

"This young Indigenous orphan arrives to the monastery and just throws everyone's spirituality out the window," Blanchett said. "It is a really, really interesting, powerful story about Indigenous and Western spirituality."

The New Boy marks her third time filming in South Australia. "I applaud the South Australian Film Corporation," she said. "They have been extraordinary partners with filmmakers, not only in Australia but internationally. And the locations – you can't find them anywhere else in the world. I think that's why people are coming here and will continue to come here."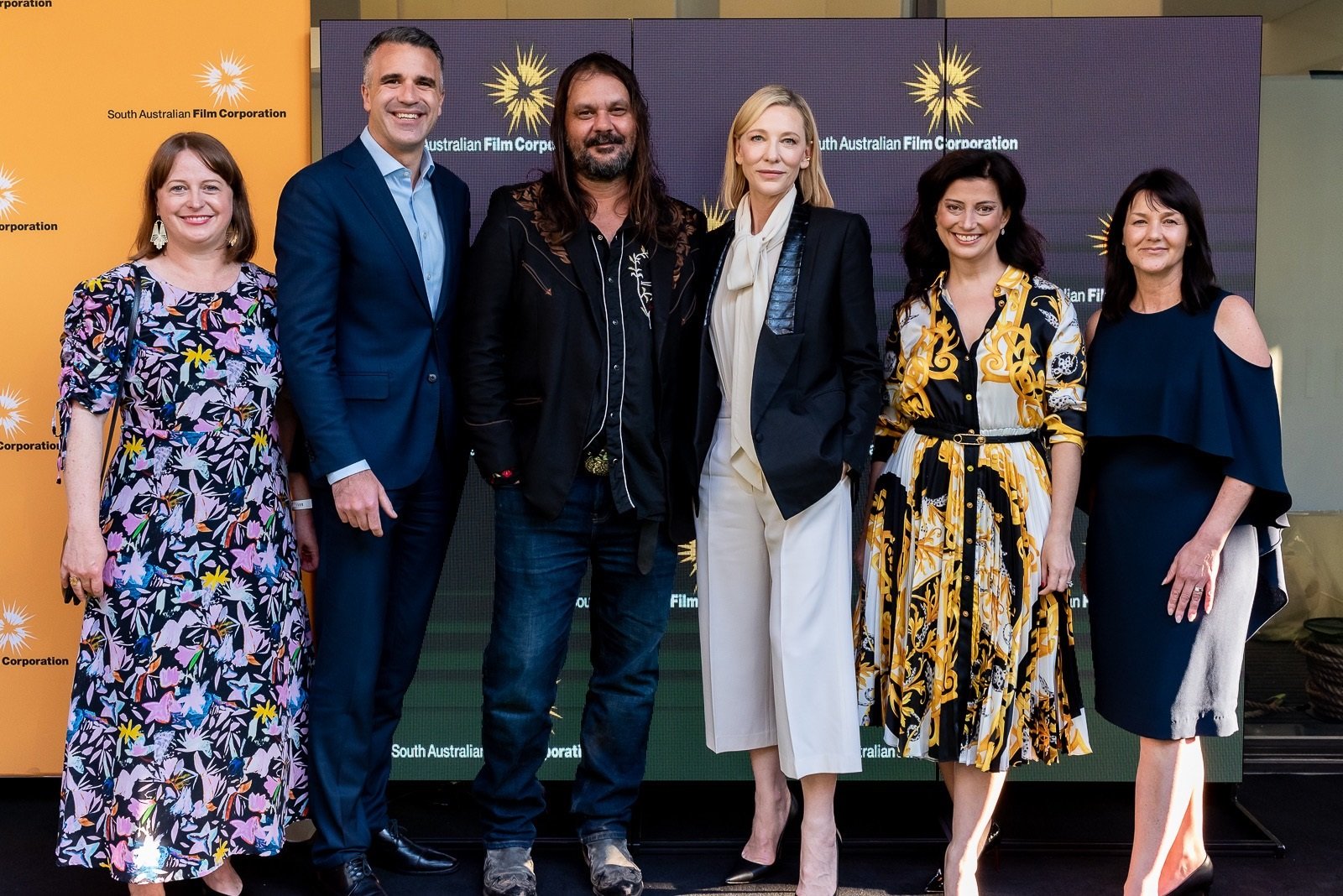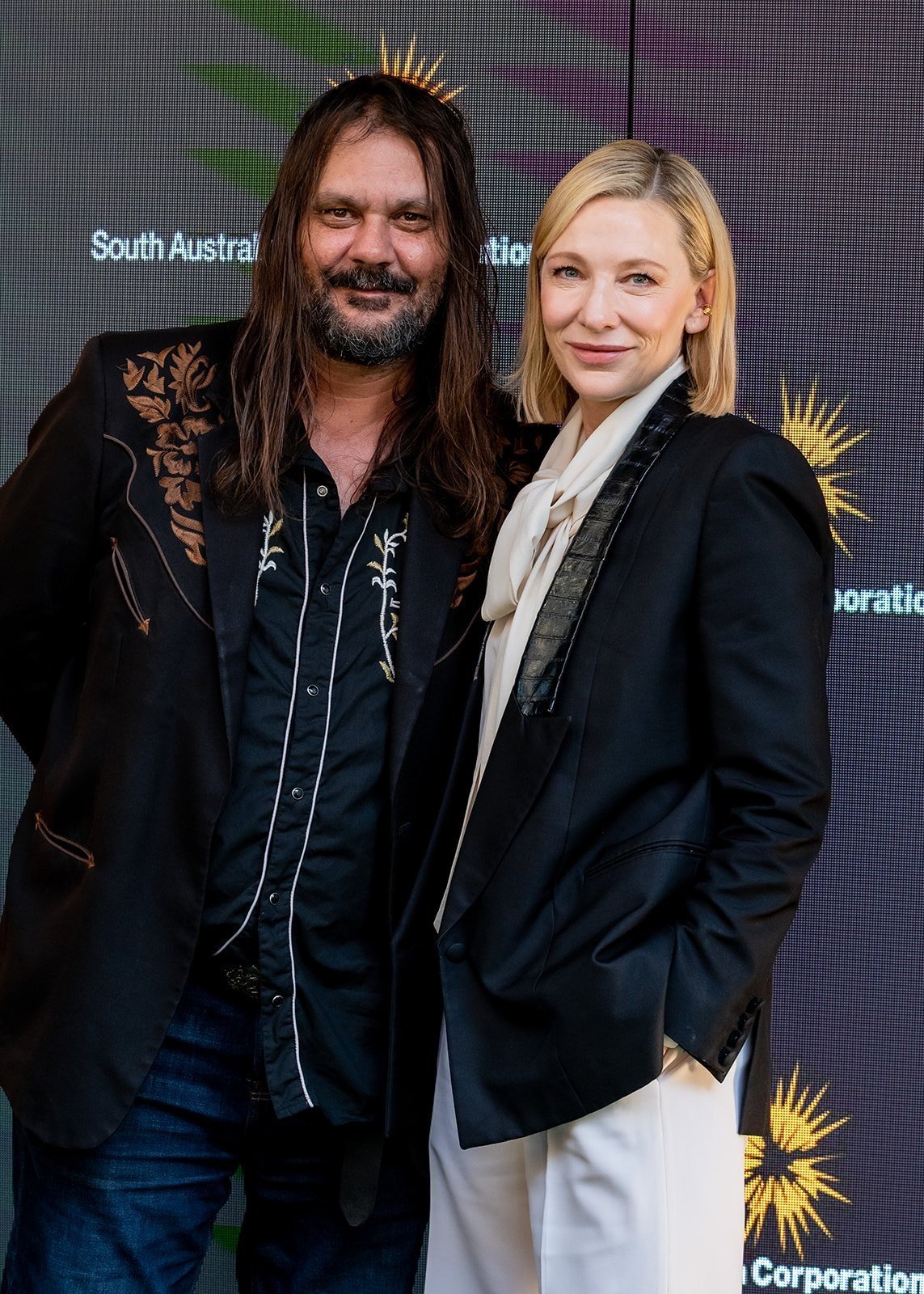 Source:
The Advertiser
,
Focus Features