Where'd You Go Bernadette directed by Richard Linklater is finally being released in Japan this Friday, 22 September.
Watch the Japanese trailer below and some interviews that were conducted in summer of 2019.
A pamphlet of the film is available on the Japanese distributor's site, Longride, beginning Friday.
There are additional photos below from Letters of Hope discussion at Barbican Centre last week.
Where'd You Go Bernadette release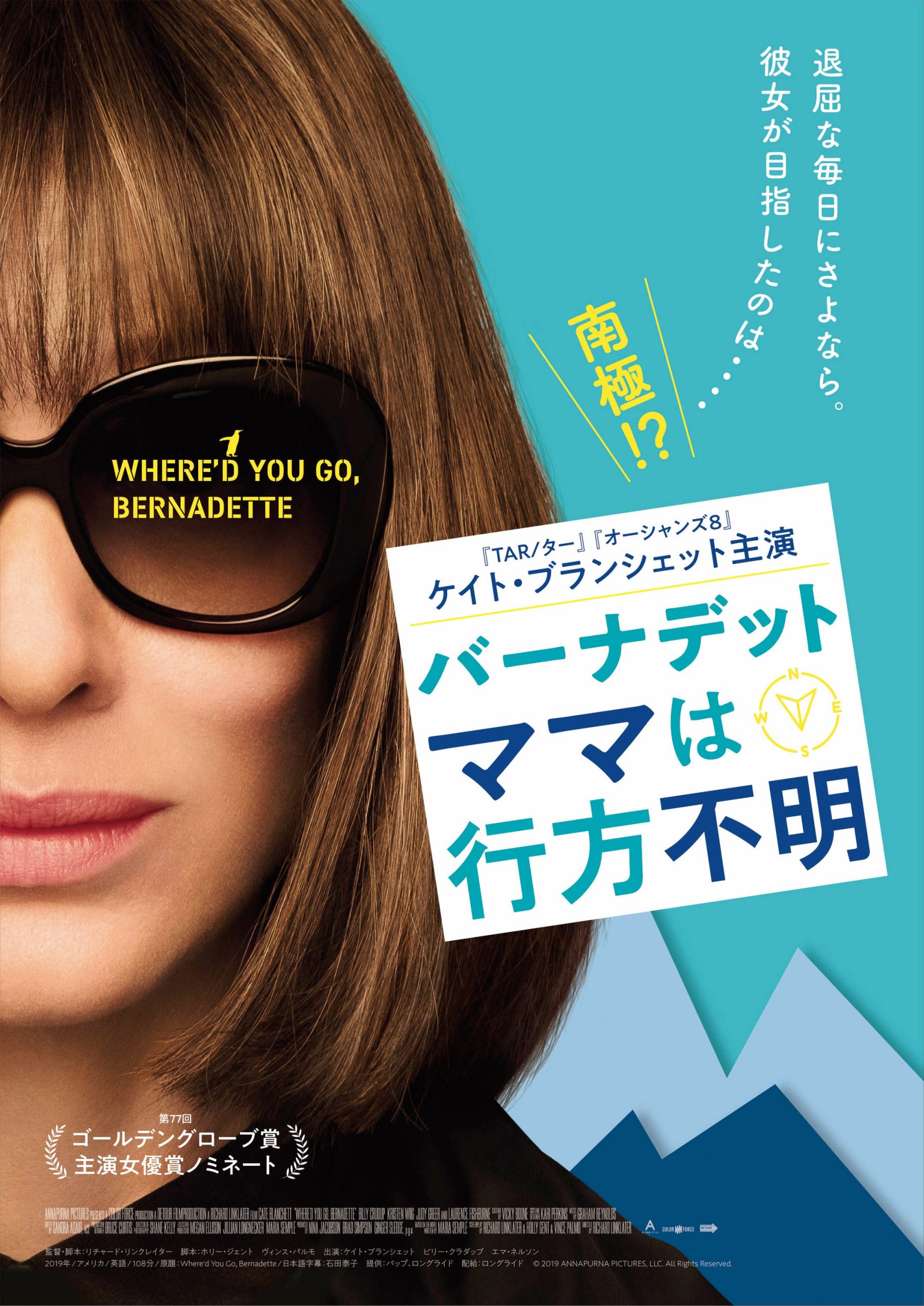 Letters of Hope
Cate Blanchett moderated this vital panel discussion with Belarus Free Theatre on the impact of war and dictatorship on the children of Ukraine and Belarus.

The stage and screen luminary and long-standing friend and supporter of the company, Cate Blanchett, joined guest speakers Oksana Lebedeva (founder of Gen.Ukrainian), Helena Nied?wiecka (founder of the Belarusian Solidarity Centre) and Natalia Kaliada MBE (co-founding Artistic Director of Belarus Free Theatre).

All proceeds from the event will be shared equally between the three charities: Gen.Ukrainian Foundation, the Belarusian Solidarity Centre and Belarus Free Theatre.
You can follow these links on how you can help: Gen.Ukrainian Foundation, Belarusian Solidarity Centre, Belarus Free Theatre.
Source:
Barbican