Hello everyone!
It's time for an update!
New event and content featuring Giorgio Armani Global beauty Ambassador and face of perfume Sì, Cate Blanchett.
Let's start with this beautiful photo Armani Beauty on instagram released a couple of days ago.


Source: https://www.instagram.com/p/BuzGpHgh0Sv/

Last Tuesday, Cate celebrated the launch of Sì Eau de Parfum Fiori in London at The Connaught where she also had a press day to promote the new fragrance. And she is blond again!
Do you remember Cate's interviews with blogger Gogoboi from China? See them here. He's back with a fun new article.
During her last visit to Shanghai, Cate spoke to him about Sì Passione and other beauty products from Giorgio Armani. Hopefully a full video from this interview will be released in the future.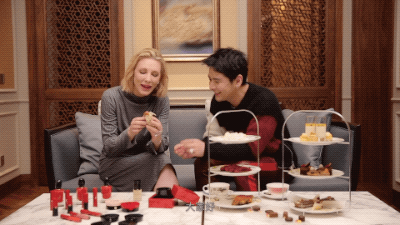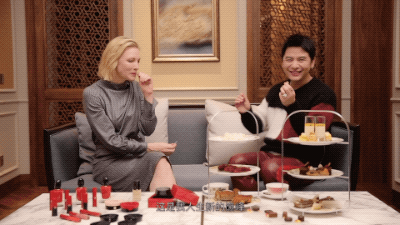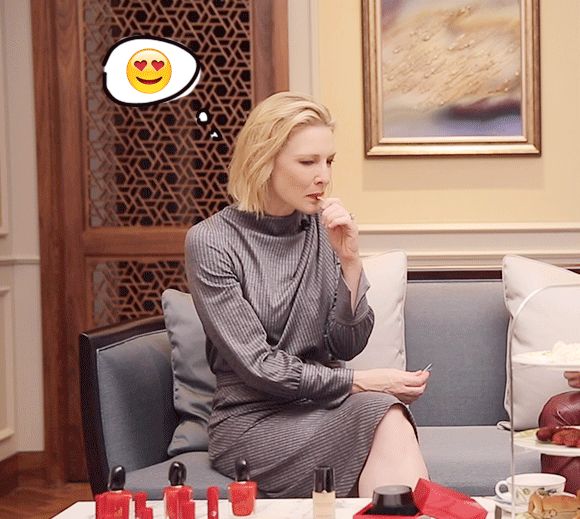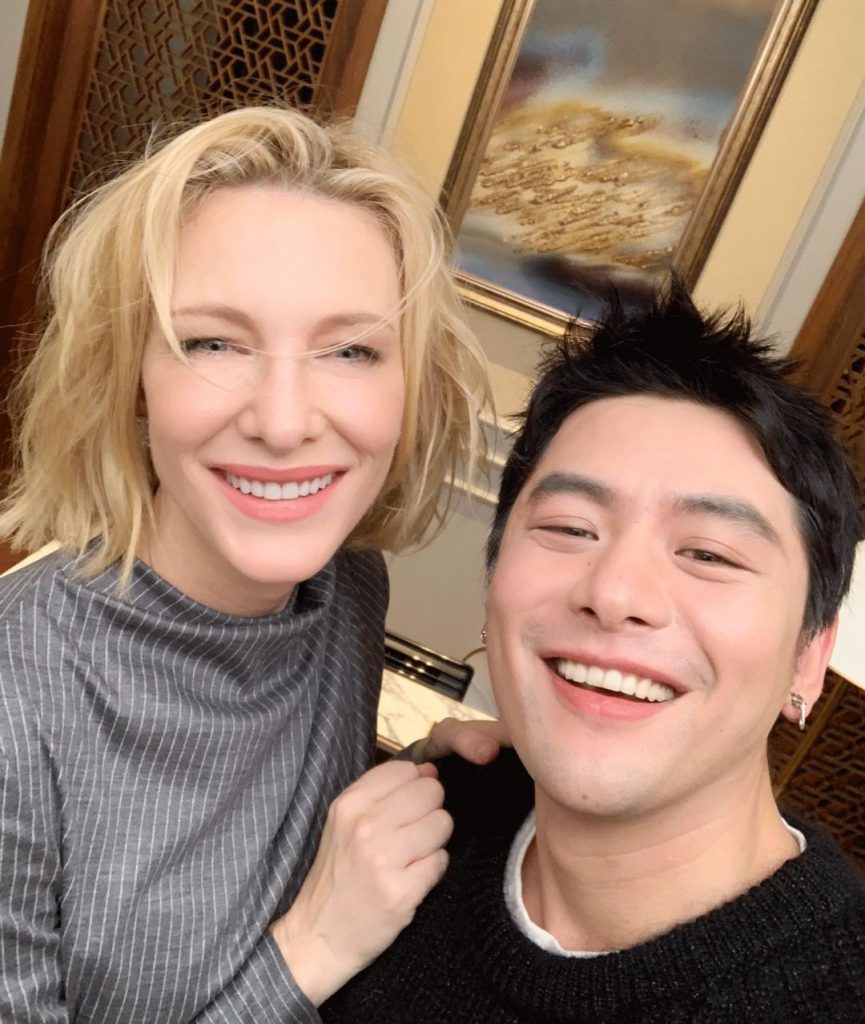 Read full article ib Chinese here :https://mp.weixin.qq.com/s/L2x5K8yuUO5WUUbIv_YYag

There is also a small article from Elle Czech
CATE BLANCHETT BÁSNÍ O NOVÉM PARFÉMU OD ARMANIHO

Armani Sì je na sv?t? a s ním i jedine?ný film.
Sebev?domá. Krásná. Dokonalá. Nejnov?jší kampa? zna?ky Armani Beauty je p?esn? taková. Stejn? jako oscarová here?ka Cate Blanchett, která je její hlavní hv?zdou. V krátkém rozhovoru popsala ELLE, jak se jí nový parfém Armani Sì líbí a co ji ?eká v blízké budoucnosti.

Jak vnímáte ženu, která zt?les?uje v?ni Armani Sì?

Je to žena, kterou sama chci být. Dobrodružná, plná emocí, otev?ená všem p?íležitostem, sv?dná a spokojená sama se sebou.

Spolu s novým reklamním spotem vznikl i film Fleur Fortuné. Jaký je rozdíl mezi hraním v reklam? a ve filmu?

Osobn? nemám ráda ozna?ení "tvá? parfému". Svoji roli vnímám víc spirituáln?… Spíš n?co jako duch v?n?. A proto jsem m?la radost, že ho m?žeme vyjád?it práv? pomocí filmu, který je daleko mén? statický než klasický reklamní spot. Ve filmu jsou emoce, radost, obavy, vzrušení, riziko, lehkost… A láska!

Co vás napadlo, když jste v?ni ucítila poprvé?

Domov. Vždycky byl vo?avý, vždy? to byl d?m plný žen. Levandule, frézie, v?n? d?eva, mo?e… Vzpomínám si, že moje babi?ka stále von?la po fialkách a maminka zase po citrusech.

Co se vám na v?ni nejvíce líbí?

Jak se umí nádhern? rozvon?t. Miluji v?n?, které voní podle vaší osobnosti!

Krom? toho, že jste si zahrála v Armaniho filmu, co dalšího ješt? chystáte?

"Aktuáln? m? m?žete vid?t Národním divadle v Londýn? v p?edstavení When We Have Sufficiently Tortured Each Other režisérky Katie Mitchell. Jedná se o dílo v?nované genderové politice – jde v n?m o v??ný boj o intimitu a rovnost. Není to každého šálek ?aje, ale je to jist? provokativní p?edstavení.

Existuje n?jaká postava, kterou byste si ráda zahrála, ale zatím vám ji nikdo nenabídl?

Mám ráda p?ekvapení. Vždy mi jde o to spolupracovat s kvalitním týmem. Ale když nad tím p?emýšlím, tak by m? asi bavilo zahrát si n?jakou postavu, kterou bych nejmén? o?ekávala.
New HQS