Hi, everyone!
First, we would like to thank everyone who donated for the annual hosting renewal of the site. We have reached out goal for the August 22 renewal. We are in no way affiliated to Cate nor her management. This site is dedicated to all the fans of Mrs. Blanchett, to get all the updates and the materials related to her works that are made accessible through the site. We thank you for your support!
Moving on, here are Stateless and Mrs. America related news. Enjoy!
Stateless / UHNCR videos and instagram Q&A
The official UNHCR instagram account did a Q&A this past week wherein Cate answered questions, sent through the account, about Stateless or her work as a UNHCR Goodwill Ambassador. Click on the image below to see her answers posted on the Q&A highlight stories of UNHCR instagram: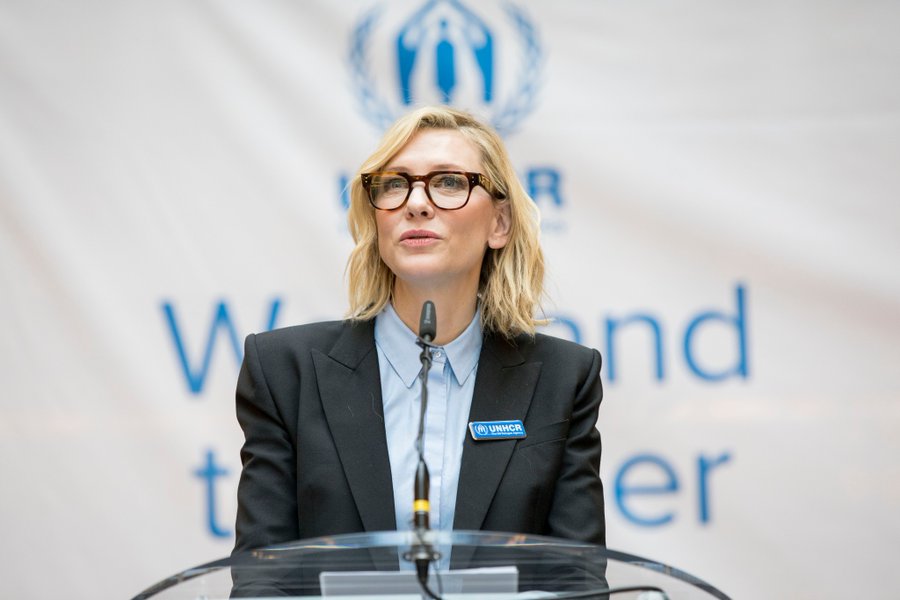 UNHCR has also released part of the conversation with Marta Dusseldorp and Cate last June 2020 for World Refugee Day and some more Stateless promo videos
UNHCR Goodwill Ambassador Cate Blanchett and actress @MartaDuss talk about how @Netflix series ????????? shines a light on real stories behind immigration detention. pic.twitter.com/VboYyXcpOA

— UNHCR, the UN Refugee Agency (@Refugees) August 12, 2020
What is it really like to flee home? ??

Cate Blanchett talked to former refugee Burhan who appeared in her @Netflix series ?????????. pic.twitter.com/YAi9G0RJyd

— UNHCR, the UN Refugee Agency (@Refugees) August 13, 2020
PBWC Conference 2020
Cate was also a panel at this year's PBWC annual conference. Unfortunately, the video of the conference is only available to those who registered but here are some posts from the official PBWC twitter account.
Diving deep into the human state, actress and humanitarian Cate Blanchett speaks to challenges we face as a "species," not just as individuals.#ForGood #PBWC #PBWC2020 pic.twitter.com/fQCrpRgfGd

— PBWC (@pbwc) August 13, 2020
"It's the 'window of opportunity!' It's very, very small…but we all need to squeeze through it."—Cate Blanchett, Award-Winning Actor, Producer and Humanitarian#ForGood #PBWC #PBWC2020 @lisaling pic.twitter.com/IL2YGk7Ouh

— PBWC (@pbwc) August 13, 2020
Visit the #PBWC2020 Video Library for access to Cate Blanchett's extended interview with @lisaling. There's so much #ForGood. #PBWC pic.twitter.com/HH4HZbNBEL

— PBWC (@pbwc) August 13, 2020
An Exclusive Q&A With The Cast & Creators of Mrs. America
On August 18, 2020, a roundtable discussion with Emmy-nominated cast, producers, and writers of Mrs. America hosted by Variety will be released. You can register here.
Here's the preview:
Join Cate Blanchett, Dahvi Waller, Margo Martindale, Uzo Aduba, Tracey Ullman & Tanya Barfield of "Mrs. America" for a roundtable discussion in the #VarietyStreamingRoom presented by @FXNetworks on August 18 https://t.co/eoiCNkeTAQ pic.twitter.com/1dgiHWoejd

— Variety (@Variety) August 12, 2020