Hi, everyone!
Cate will be receiving a Lifetime Achievement Award from G'Day USA AAA Arts Gala. Here's the detail to register.
In 2021, G'Day USA and the American Australian Association will join forces to present the G'Day USA AAA Arts Gala – a virtual gala that will recognize and celebrate the diverse contributions made by Australians in advancing and strengthening the friendship between our two great countries through the arts.

The event will provide a unique and intimate platform to cultivate this community by bringing together notable Americans and Australians to celebrate the exceptional contribution to the arts made by the 2021 Honorees. The Gala will deliver a number of high-profile performances, presenters, a star-studded virtual red-carpet and be broadcast across the United States and Australia. 

For the first time, this event will not be limited by venue capacity and aims to welcome all those around the world who have been unable to attend in person in the past.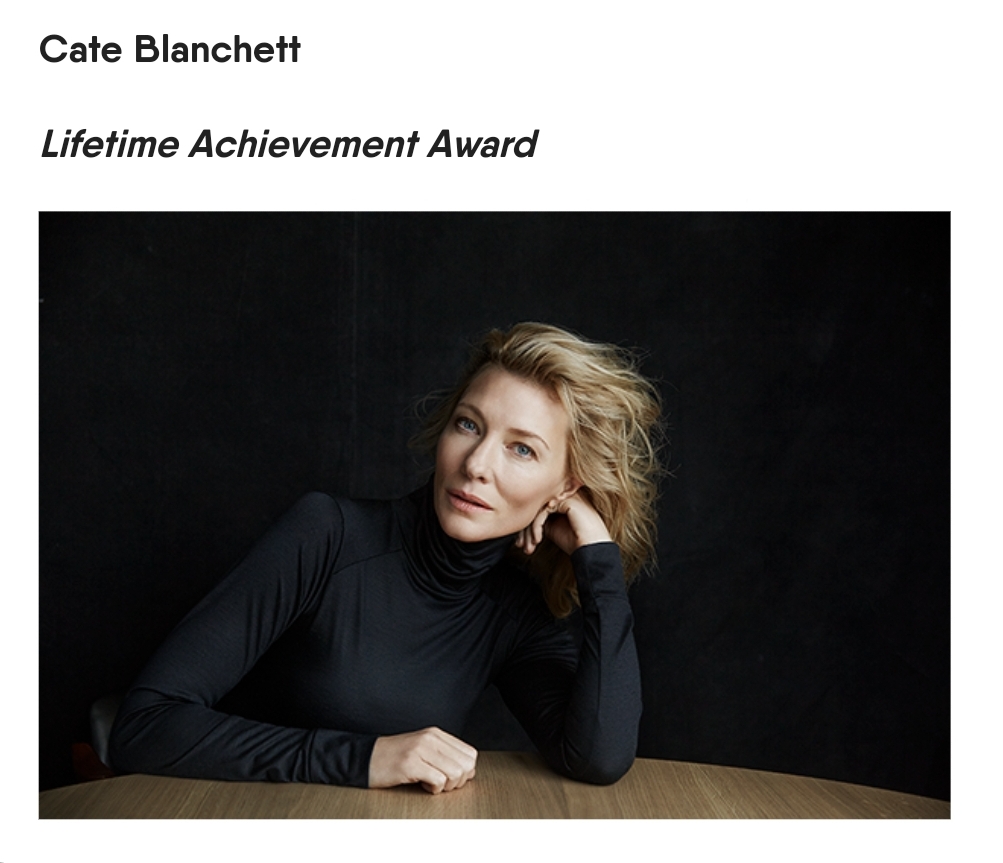 Source: GDAY