Hello, Blanchetters, it is Cate Blanchett Day!
Happy 52nd birthday to the one and only, our favourite actress, Cate Blanchett!
And just like the previous years, to celebrate Cate's birthday in our own way we have uploaded some unseen photos and updated some photos to larger resolution. We have also updated all the screen captures of her movies (with the exception of Thank God He Met Lizzie and The Good German) to HQ and Blu-ray versions. We'd like to thank 

(Cate Blanchett China) for the photos from Hamburg premiere of Elizabeth (1998). Click each thumbnails to open the updated folders. Also, Armani Beauty has released a new ad for Crema Nera today!
This site is run by fans for free and the annual hosting renewal is near, the deadline is in August to reach our US$300 goal.  We would appreciate any amount donated to keep the site running (you can scroll down to see Donate button if you are on your mobile phone or click on the right sidebar if using a desktop, or click below). Thank you!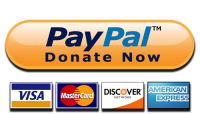 Or using QR Code:


Here's the new video and photos. Enjoy!
Brochure Scans
Magazine/Newspapers Scans
Blu-ray/HD Screencaptures