Happy Friday, Blanchett fans!
Yesterday, Cate had a short trip to Paris where she was made ambassador at this year's LVMH Prize. She presented the Young Fashion Designer Award to Steven Stokey Daley. Check out the photos, videos, and articles below!
Thank you to Frauke and Bronte for their donation to the site!
LVMH PRIZE 2022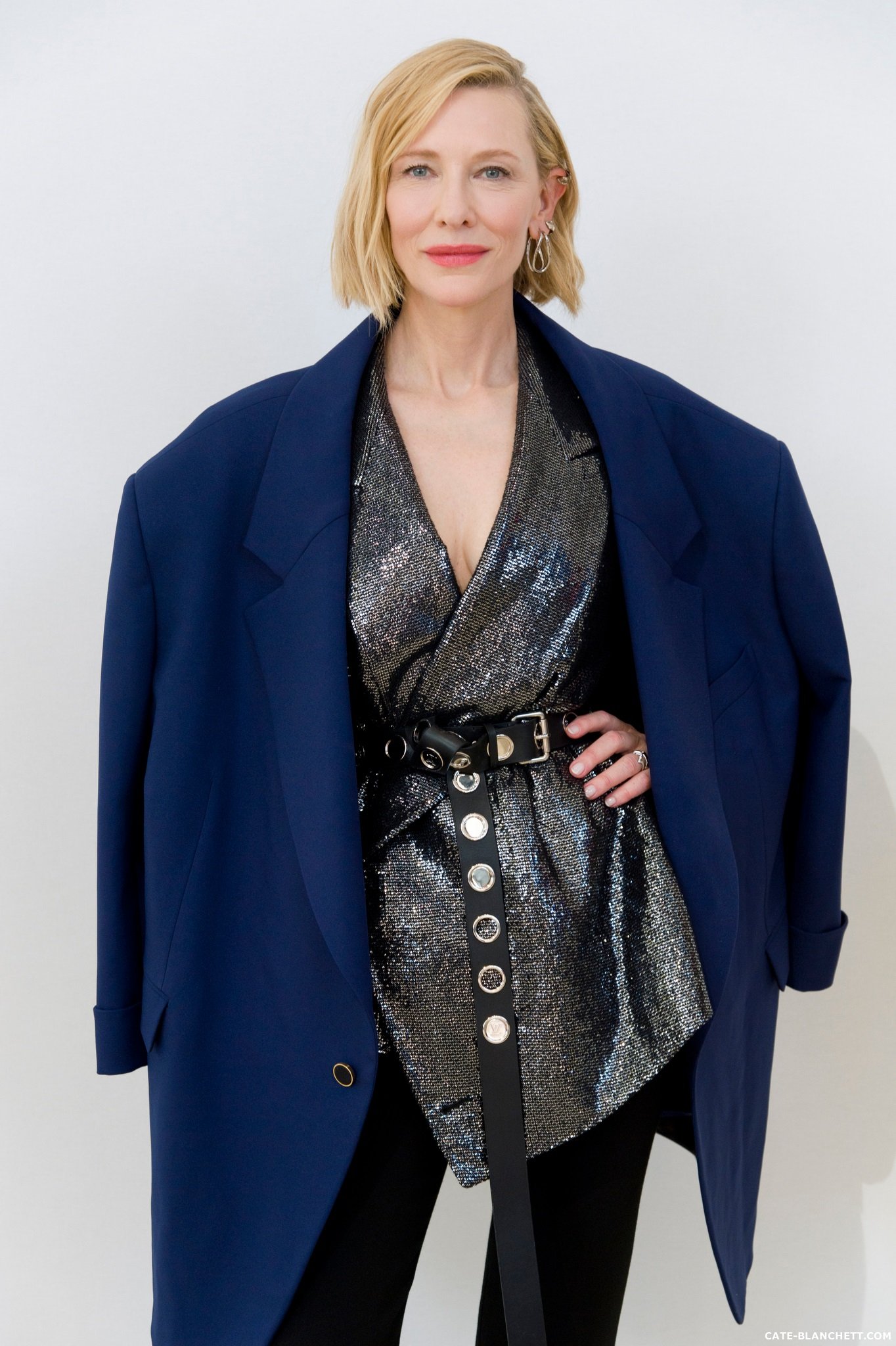 By my watch it was 2:49 pm at the Louis Vuitton Fondation in Paris when Cate Blanchett delivered the news: "I know I speak for everyone in wishing the winner a long and fulfilling career. So, the 2022 LVMH Prize for Young Fashion Designer goes to… SS Daley!" The audience whooped as Steven Stokey Daley, 25, stepped up onto the stage in his voluminous khaki collection trench coat to accept the fancy golden award. As with everything else over the last 48 hours spent here prepping for this moment—sleep-time excepted—Daley delivered his speech with aplomb. "This is like an Oscar, so thanks Cate! I genuinely didn't expect to win, so thanks to everyone who supported me."

Shortly after she handed Daley that fancy award, Cate Blanchett said: "I wasn't part of the judging process, I just joined at the last minute. Which is interesting because you can make decisions based on your own personal taste. But it's an entirely different process when you understand as a juror you have someone's career and development at stake… Because everyone can have an amazing moment and there are so many breakouts, but can they sustain the brutality of the fashion industry?"
Delphine Arnault announces: "I am very happy that Steven Stokey Daley, has won the LVMH 2022 Prize for his brand S.S. Daley.  He appropriates the codes of tailoring by playing with the clichés of upper-class English culture. This year, the jury has decided to award the Karl Lagerfeld Prize to the designer Eli Russell Linnetz for his brand ERL who draws from the culture of Venice Beach and his native California, to create joyful, cool and sensual clothes, and to Idris Balogun for Winnie New York, who revamps the codes of a colourful elegance, inspired by the staples of menswear.

I would like to congratulate all the finalists and I applaud their outstanding talent and creativity. I am also very grateful to Cate Blanchett and Eileen Gu for being here today, both of whom are outstanding in their own fields and an inspiration to us all. Finally, I would like to thank the members of the exceptional Jury for their involvement in this edition and for their support to young creation."
And the award for best performance in a selfie goes to Cate Blanchett pic.twitter.com/RgmbIeIiz8

— Derek Blasberg (@DerekBlasberg) June 2, 2022
Sources:
Vogue
;
LVMH