Congratulations to Cate Blanchett on her 8th nomination at the British Academy of Film and Television Arts (BAFTA) Awards. She has been nominated for her performance in TÁR which is currently showing in UK cinemas. She has a total of three BAFTAs – two for her leading role in Elizabeth and Blue Jasmine, and a best supporting actress award for her role as Katharine Hepburn in The Aviator. Her other nominations are for the films: The Talented Mr. Ripley and I'm Not There (supporting), Elizabeth: The Golden Age and Carol (leading role).
The BAFTAs will be held on February 19th. The award show will air on BBC One, 19:00 GMT.
Cate attended BAFTA Tea Party with Nina Hoss last week. Check out the videos and photos from Critics Choice Awards.
BAFTA Tea Party
Cate Blanchett reflects on the awards recognition that "Tár" has received over the past few weeks. https://t.co/tyOwqt8xFz pic.twitter.com/45n0PcMZGC

— Variety (@Variety) January 14, 2023
Cate Blanchett touches on if she has a future in the Marvel Cinematic Universe: "I think you have to speak to somebody else!" https://t.co/tyOwqt8xFz pic.twitter.com/8Y1y1kn9BV

— Variety (@Variety) January 14, 2023
BAFTA LA Tea Party
BAFTA LA Tea Party Portraits
Critics Choice Awards 2023
CATE BLANCHETT!!! She's up for Best Actress for her role in "Tár."https://t.co/QiCrkgJBq4 pic.twitter.com/pBf2iYntdn

— KTLA Entertainment (@ktlaENT) January 15, 2023
Cate Blanchett is a #CriticsChoice Award WINNER for Best Actress in #TÁR. pic.twitter.com/OqPBdXBFBo

— TÁR (@tarmovie) January 16, 2023
During an interview backstage, Blanchett added to her statement by acknowledging her Tár costars, cast and crew, and fellow nominees: Viola Davis, Danielle Deadwyler, Margot Robbie, Michelle Williams and Michelle Yeoh.

"No one stands up there with one of these without a whole army of people making the film… and I think there's a different way of celebrating performances. We're all part of the industry; we all influence one another. [All the] actresses were challenged and pushed to their limit as well."

— Deadline
Best actress nominees Cate Blanchett visits Michelle Yeoh at her table at the #CriticsChoiceAwards.

Legends. @Variety pic.twitter.com/YxytHNJdGl

— Clayton Davis – Stand with ?? (@ByClaytonDavis) January 16, 2023
The love and respect these two extraordinary ladies have for each other #MichelleYeoh #CateBlanchett #CriticsChoiceAwards pic.twitter.com/V2HmGsuNdB

— Matt Neglia (@NextBestPicture) January 16, 2023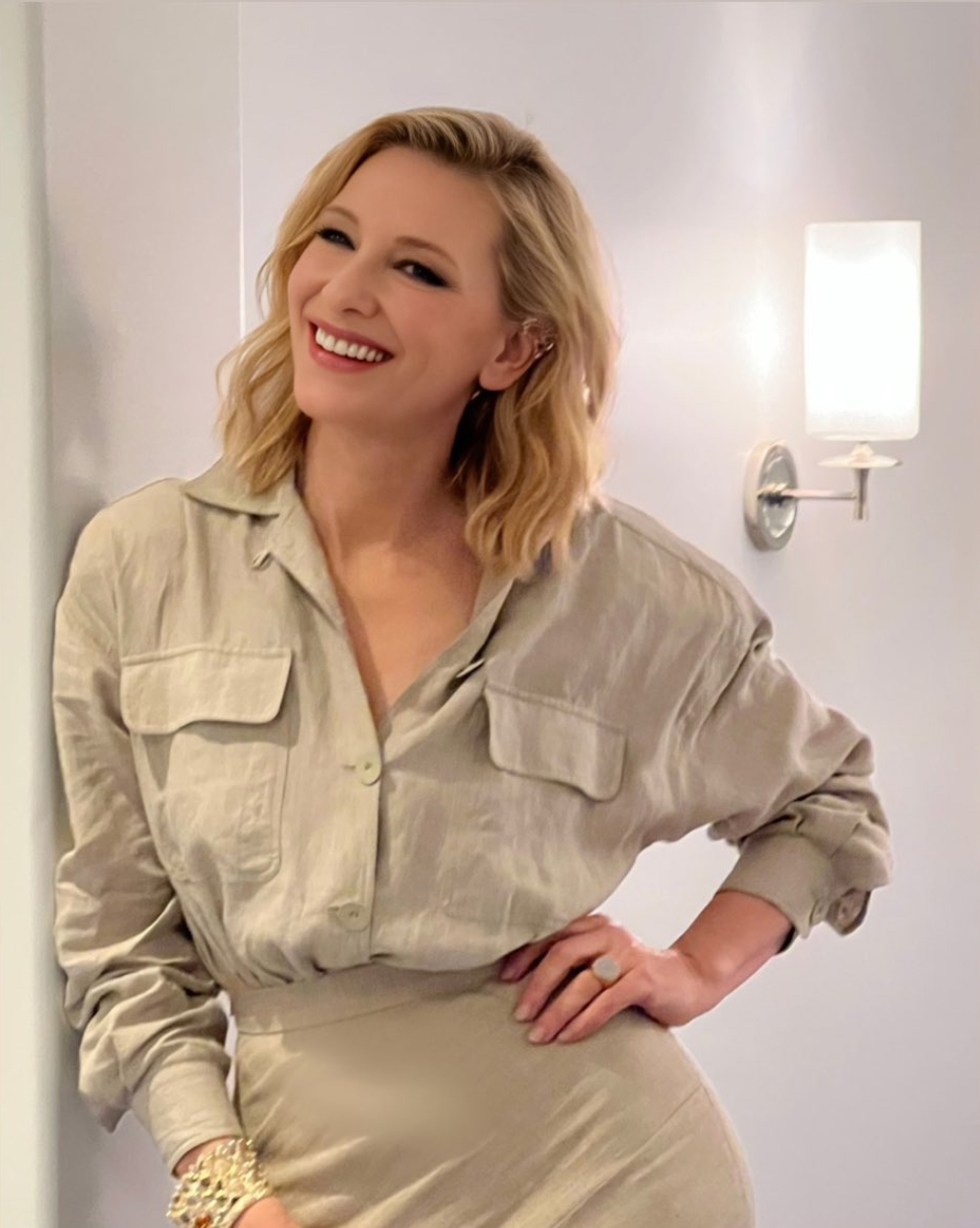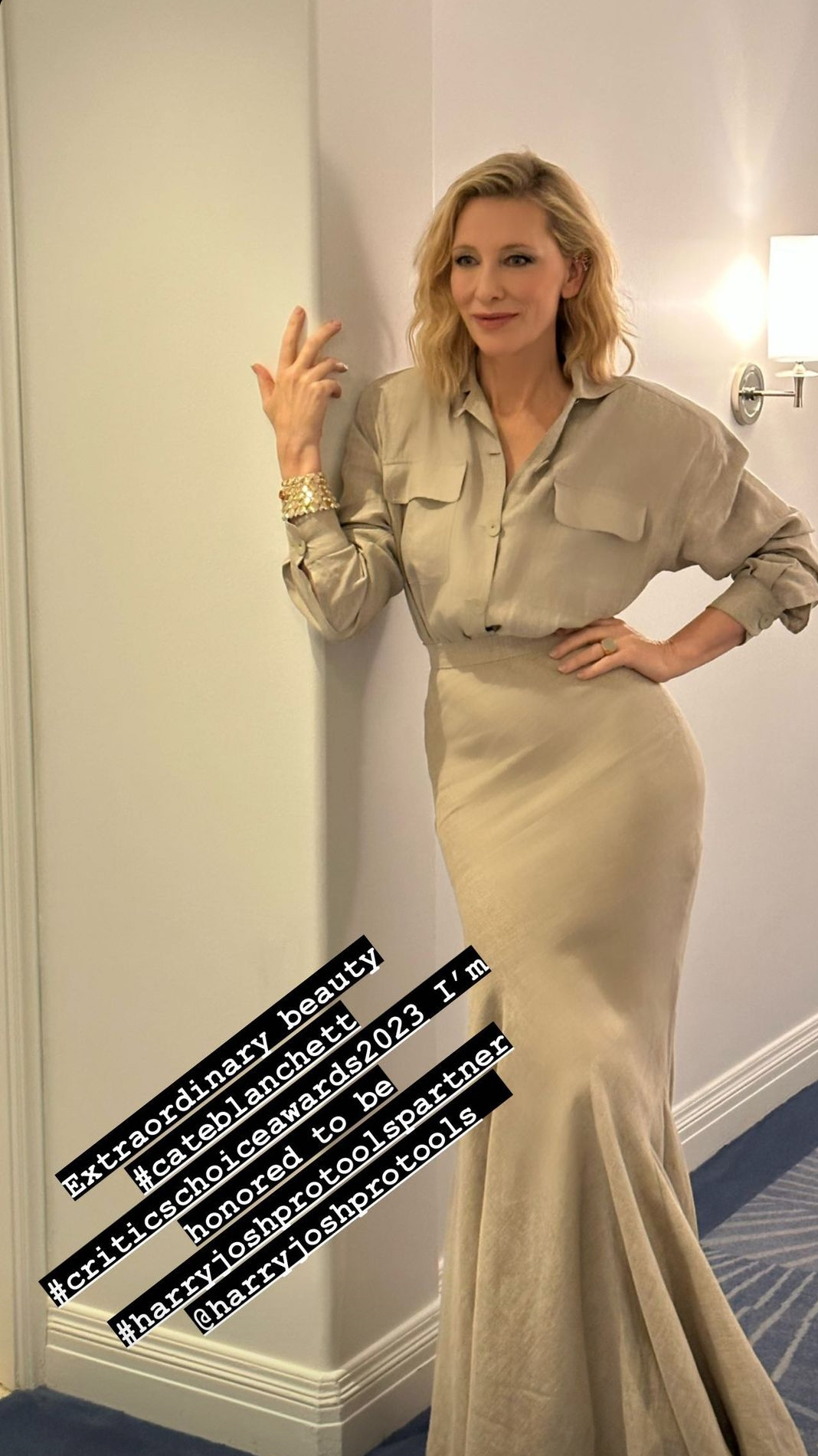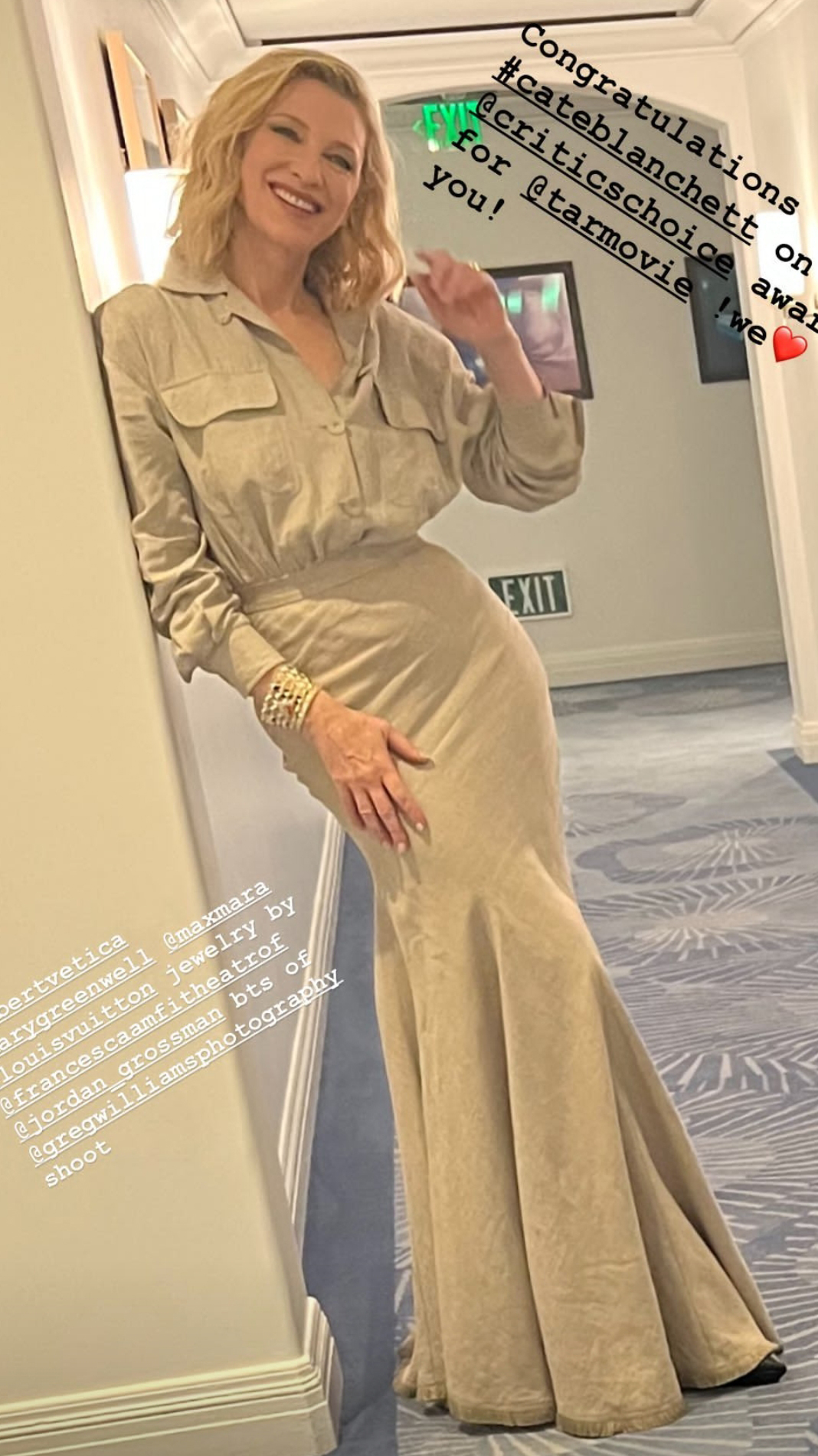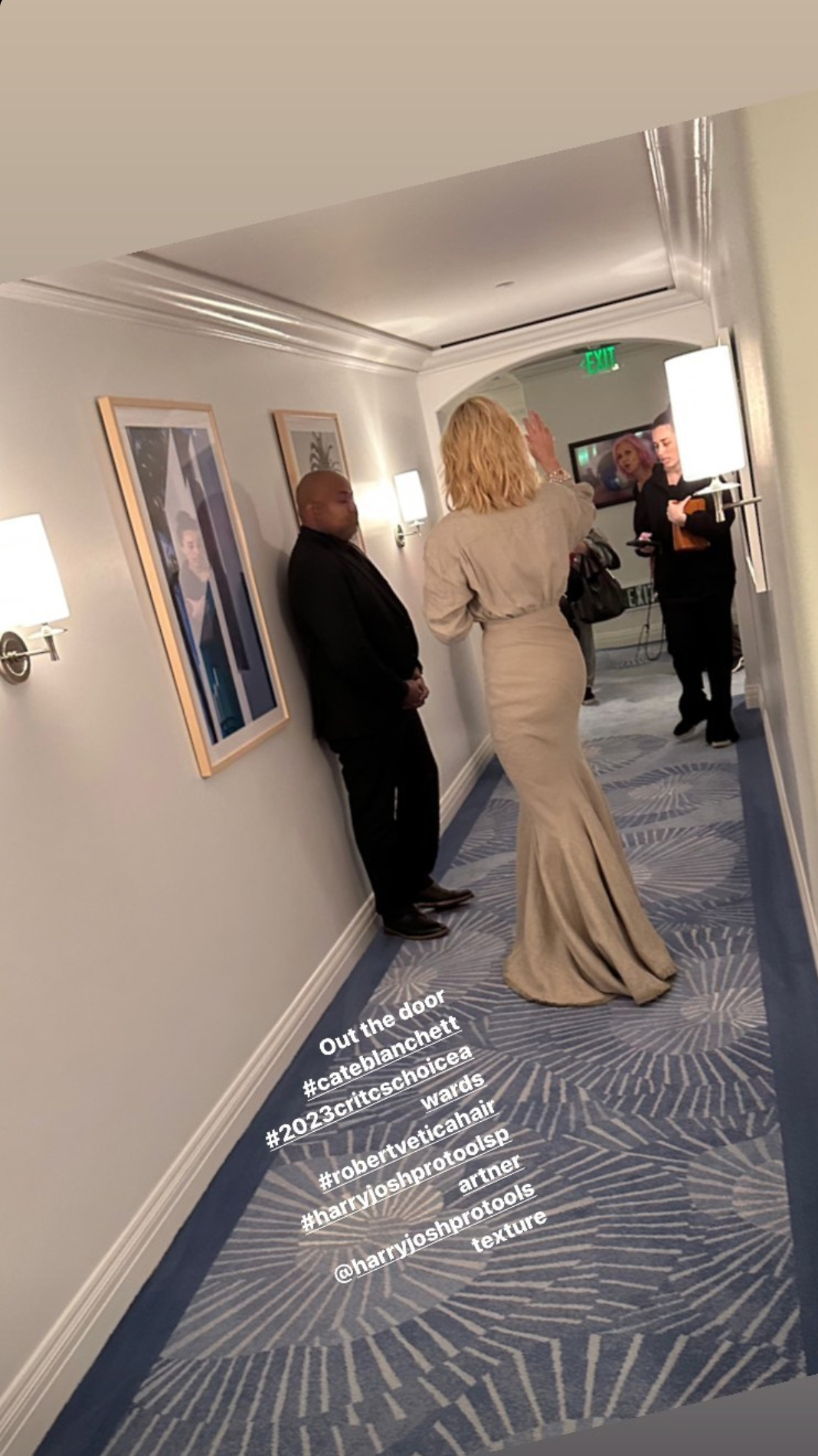 Arrival
Audience and Show
Backstage
Press Room
Photographed by Greg Williams