Hi, everyone!
The Los Angeles Film Critics Association uploaded the full award ceremony on their youtube channel, Cate Blanchett won Best Lead Performance while TÁR tied Best Picture with Everything Everywhere All at Once, Todd Field won Best Director and Best Screenplay. The Q&A for TÁR that Cate participated in while in Sydney is also out. With the release of TÁR outside the US (the film is available to stream on Peacock in the US) you can now listen to Sundays with Cate most recent episodes on the film.
Cate Blanchett and Todd Field are featured on the latest issue of Sight and Sound Magazine. Berlinale Talents released their 2023 programme, Cate and Todd with Nina Hoss, Sophie Kauer, and Hildur Guðnadóttir are going to be present to talk about TÁR — more details below.
Sundays with Cate is a podcast series on Cate Blanchett's films hosted by Murtada Elfadl. Murtada, with his other guests, delved into Cate Blanchett's performance and analyzed her films. The episodes on all the Blanchett films that have been released are available to listen to wherever you get your podcast on.
Now that TÁR has been nominated for 6 Oscars, listen to the three episodes we recorded dissecting the film and Cate Blanchett's performance. All in one spothttps://t.co/6fdMEnkoWw

— Sundays With Cate (@SundaysWithCate) February 3, 2023
LAFCA Awards and TÁR Sydney Q&A
Sight and Sound March 2023 issue
In Tár, Todd Field's provocative study of a spiky, morally compromised conductor, Cate Blanchett plays the imperious lead role to perfection. In the latest issue of Sight and Sound, she reflects on why, despite her initial fears, she knew she would relish the monstrous complexity of Lydia Tár. Todd Field outlines the leisurely gestation of the character of Lydia Tár and the long series of aborted prestige projects that followed his last film 16 years ago.
Berlinale Talents
TÁR will have it's German premiere at Berlinale Palast on February 23rd, same day as the world premiere of the short, The Fundraiser, which will be screened during the Berlinale Talents Talk at the HAU Hebbel am Ufer Theatre.
The TÁR Ensemble comes to Berlinale Talents: the multiple Oscar-nominated director Todd Field, the Oscar-winning actor Cate Blanchett, the Silver Bear-winning actor Nina Hoss, the renowned cellist and actor Sophie Kauer, as well as the Oscar-winning composer Hildur Guðnadóttir unfold the genesis of their music drama, which is closely linked to Berlin in terms of content. During the talk, Todd Field's short film The Fundraiser, set in the same universe as TÁR, will also have its world premiere.
Tickets will go on sale on February 13th, 10AM (Berlin Time). More info on purchasing ticket here. The ticket for Berlinale Talents Talk costs €13.00.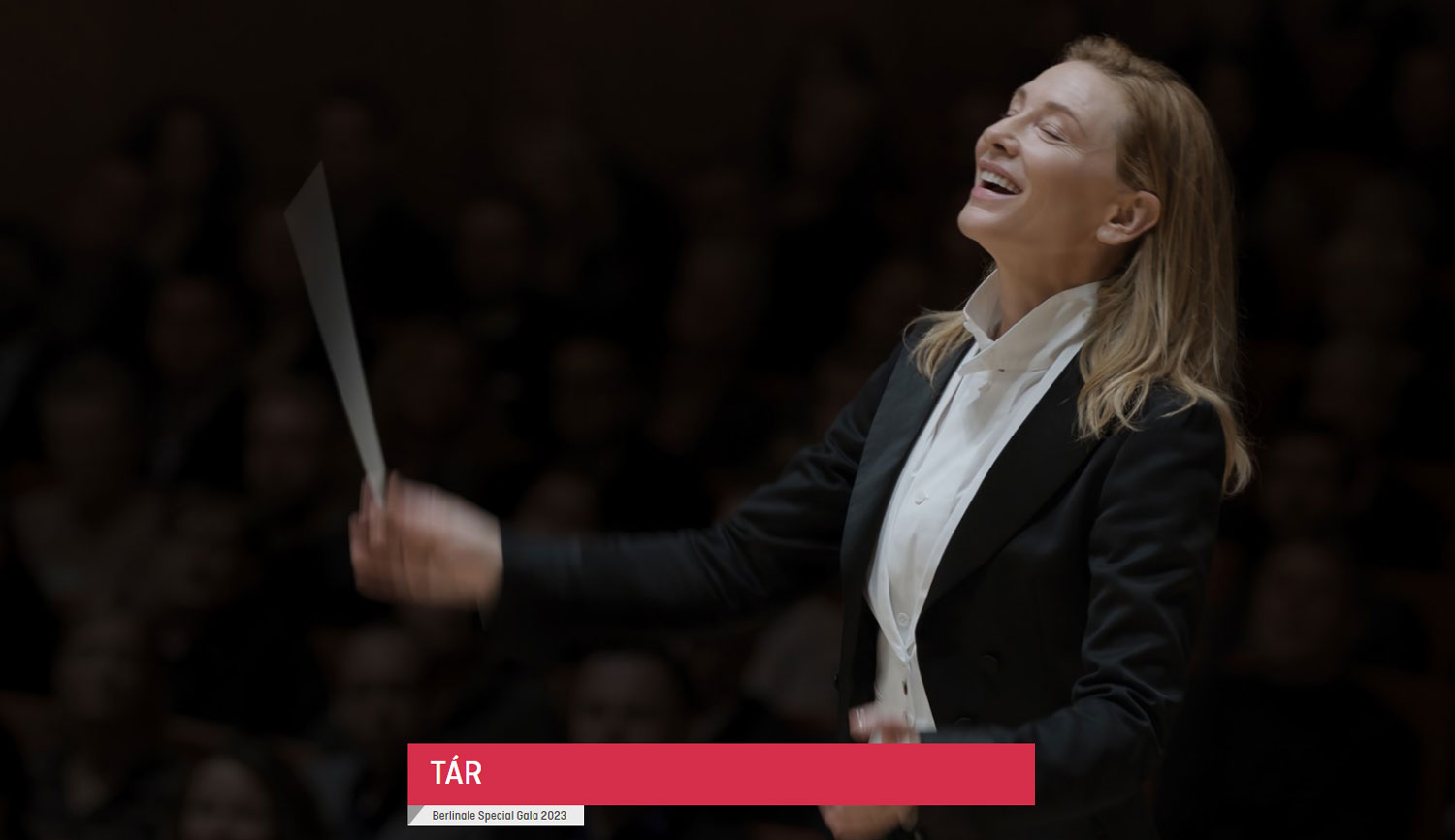 Sources: Sight and Sound, Berlinale Talents