Hello Everyone!
The short film directed by Del Kathryn Barton and starred by Cate, is part of the St Kilda Film Festival's program. It's schedule to be screened on May 25th during the Australia's top 100 short films session. The festival takes place in the City of Port Phillip, from May 17 to the 26th.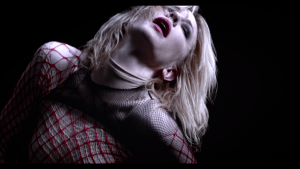 RED
Director: Del Kathryn Barton
Producer: Angie Fielder
Screenwriter: Del Kathryn Barton
Principal Cast: Cate Blanchett, Alex Russell

A wild, frenetic, galactic ride exploring the mythological notion of the female spider as the creator of the universe.