Hi everybody!
We have compiled 7 recent news about Cate Blanchett. Take a look!

No To A Return To Normal: the petition signed by Cate Blanchett, De Niro & Many More
A group of over 200 high-profile artists and scientists from around the world has signed an editorial in French newspaper Le Monde, calling on world leaders and citizens "to undertake a profound overhaul of our goals, values, and economies," in the wake of the coronavirus crisis, "if we want to avoid ecological disaster."
Signatories include Juliette Binoche, Cate Blanchett, Robert De Niro, Joaquin Phoenix, Alfonso Cuaron, Barbra Streisand, Madonna and Marion Cotillard.
Titled, "Non à un retour à la normale" (No To A Return To Normal) the call to arms was penned by Oscar winner Binoche and astrophysicist Aurélien Barrau. They write that the COVID-19 tragedy is "inviting us to examine what is essential. And what we see is simple: 'adjustments' are not enough. The problem is systemic."
Here's the text in full: Read it in French here.
The Covid-19 pandemic is a tragedy. This crisis is, however, inviting us to examine what is essential. And what we see is simple: "adjustments" are not enough. The problem is systemic.

The ongoing ecological catastrophe is a meta-crisis: the massive extinction of life on Earth is no longer in doubt, and all indicators point to a direct existential threat. Unlike a pandemic, however severe, a global ecological collapse will have immeasurable consequences.

We therefore solemnly call upon leaders — and all of us as citizens – to leave behind the unsustainable logic that still prevails and to undertake a profound overhaul of our goals, values, and economies.

The pursuit of consumerism and an obsession with productivity have led us to deny the value of life itself: that of plants, that of animals, and that of a great number of human beings. Pollution, climate change, and the destruction of our remaining natural zones has brought the world to a breaking point.

For these reasons, along with increasing social inequalities, we believe it is unthinkable to "go back to normal."

The radical transformation we need – at all levels – demands boldness and courage. It will not happen without a massive and determined commitment. We must act now. It is as much a matter of survival as one of dignity and coherence.
Source: Deadline
Cate Blanchett to guest star in 'The Simpsons'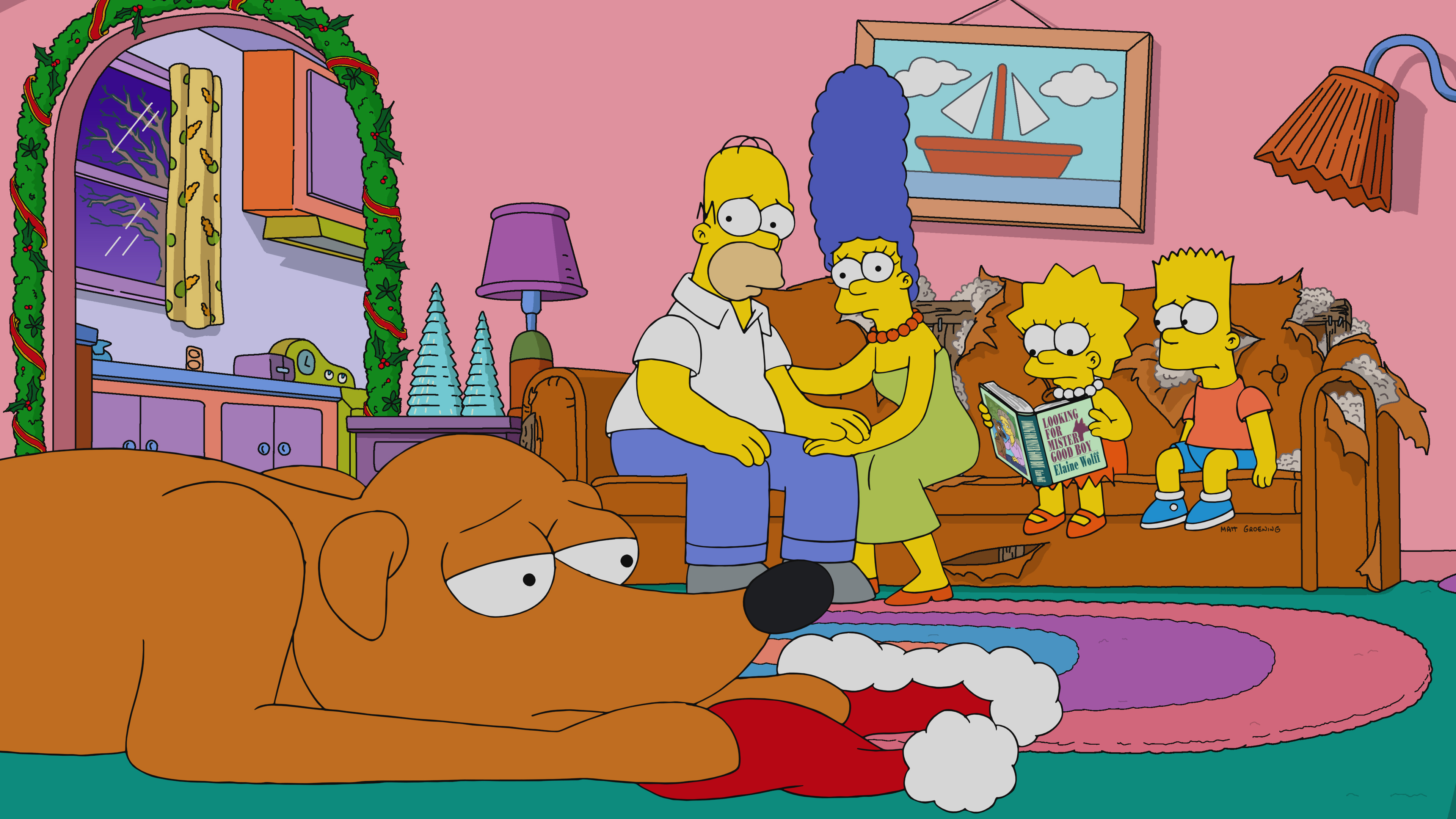 Cate Blanchett reportedly has lended her voice to a canine psychologiest, called Elaine, for The Simpsons season 31 finale episode "The Way of the Dog". Her character will help Santa's Little Helper, the Simpson's family dog, from his depression.
Simpsons executive producer Al Jean told EW:
Elaine determines if there's a trauma in his past that they have to go solve, which actually goes back to the first episode of the series.

She sleeps in the same room with him when she brings him in for treatment. She's very loving. But with people she's a lot more brusque.
Al Jean adds of Blanchett: "As expected, she was fantastic. We're proud to say that we got a two-time Oscar winner to talk in dog gibberish, but it really sounded like Elvish to me."
What: The Way of the Dog – The Simpsons season 31 finale
When: Sunday night, May 17
Time:8/7c
Where: FOX
5/17 is the way of the dog; 7 beer itch moved to this fall since we got incredible lightness back

— Al Jean (@AlJean) March 13, 2020
Source:
EW
Cate Blanchett in podcast WTF with Mark Maron
Conventional wisdom holds that Cate Blanchett is one of the world's greatest living performers, but one person who disagrees with that is Cate Blanchett, who thinks she's pretty terrible most of the time (her words, not ours). Marc and Cate try to get to the bottom of why she's so hard on herself despite her many career accomplishments. They discuss The Lord of the Rings, playing Bob Dylan, why her hair fell out when she played Blanche DuBois, why Al Pacino is her hero, and why she took on the story of Phyllis Schlafly in Mrs. America. This episode is sponsored by Patreon and Pataday Once Daily Relief.
Listen to the full episode below:
Cate Blanchett eyed to play Wallis Simpson in a new film about the American Duchess
A new film about Wallis Simpson, the American divorcée whose relationship with the British King Edward VIII caused a constitutional crisis that led to Edward's abdication, is heading to the big screen. Author of a Wallis Simpson's biography, Anna Pasternak, sold the film rights of her book to the production company The Gotham Group. According to the Mail, Cate Blanchett has reportedly been approached to play the role of the Duchess of Windsor.
And Anna believes now is the perfect time to make a movie about Wallis, following Prince Harry and Duchess Meghan's move to Los Angeles after they quit their roles as senior royals
Source: MSN
W magazine goes live with Cate Blanchett & Sarah Paulson on May 13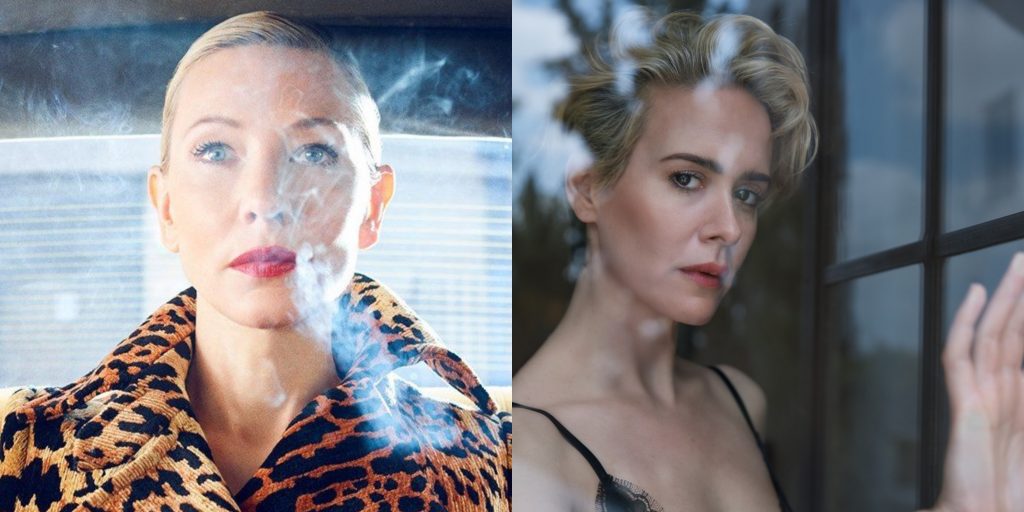 The awesome duo of actresses, currently on air with FX series Mrs. America, is set to a live interview on W Magazine instagram.
Save the date!
What: Cate Blanchett and Sarah Paulson live with W
When: May 13
Time: 9 PM UK/ 4PM NY/ 1PM LA
Cate Blanchett Joins James Gray, Adam McKay's Next Films
Variety has reported that Cate Blanchett is signing on to James Gray's next picture "Armageddon Times" at RT Features, and is attached to join the ensemble cast of Adam McKay's new Netflix film "Don't Look Up" starring Jennifer Lawrence.
According to the publication:
"Armageddon Time" will be written and directed by Gray with his "Ad Astra" partners RT Features producing. The story draws on Gray's own experiences as a student at the Kew-Forest School in Queens. Fred Trump served on the board of the private school and Donald Trump was an alumnus. The school's principal will be a central character.

Variety first reported this would be Gray's next film at the 2019 Cannes Film Festival.

McKay's new film was announced in February and has Lawrence attached to star in the ensemble, which follows two low-level astronomers who embark on media tour to warn mankind of an approaching asteroid that will destroy planet Earth. McKay is writing and directing the movie, which marks his first film for a streaming platform. the first of films to be feature on the streaming platform.
Due to the COVID-19 pandemic, we yet do not know when these productions go into production.
Source: Variety
Documentary 'In the company of Actors', featuring Cate Blanchett, available to watch for free
In the company of Actors is an Australian documentary about the Sydney Theatre Company 2006 tour of its production of Hedda Gabler, starring Cate Blanchett, in New York.
If you never had the chance to watch it, the times has come! STC is offering free access to watch the feature documentary until 31 May 2020.
Watch FULL documentary here.