Hello, blanchetters!
New still of Cate Blanchett in Don't Look Up has been released and more updates about the movie. There's also gonna be a screening on November 17th and November 18th for press followed by Q&A with Adam McKay and some of the cast.
Don't Look Up synopsis
DON'T LOOK UP Kate Dibiasky (Jennifer Lawrence), an astronomy grad student, and her professor Dr. Randall Mindy (Leonardo DiCaprio) make an astounding discovery of a comet orbiting within the solar system. The problem — it's on a direct collision course with Earth. The other problem? No one really seems to care. Turns out warning mankind about a planet-killer the size of Mount Everest is an inconvenient fact to navigate. With the help of Dr. Oglethorpe (Rob Morgan), Kate and Randall embark on a media tour that takes them from the office of an indifferent President Orlean (Meryl Streep) and her sycophantic son and Chief of Staff, Jason (Jonah Hill), to the airwaves of The Daily Rip, an upbeat morning show hosted by Brie (Cate Blanchett) and Jack (Tyler Perry). With only six months until the comet makes impact, managing the 24-hour news cycle and gaining the attention of the social media obsessed public before it's too late proves shockingly comical — what will it take to get the world to just look up?!
Click for higher resolution: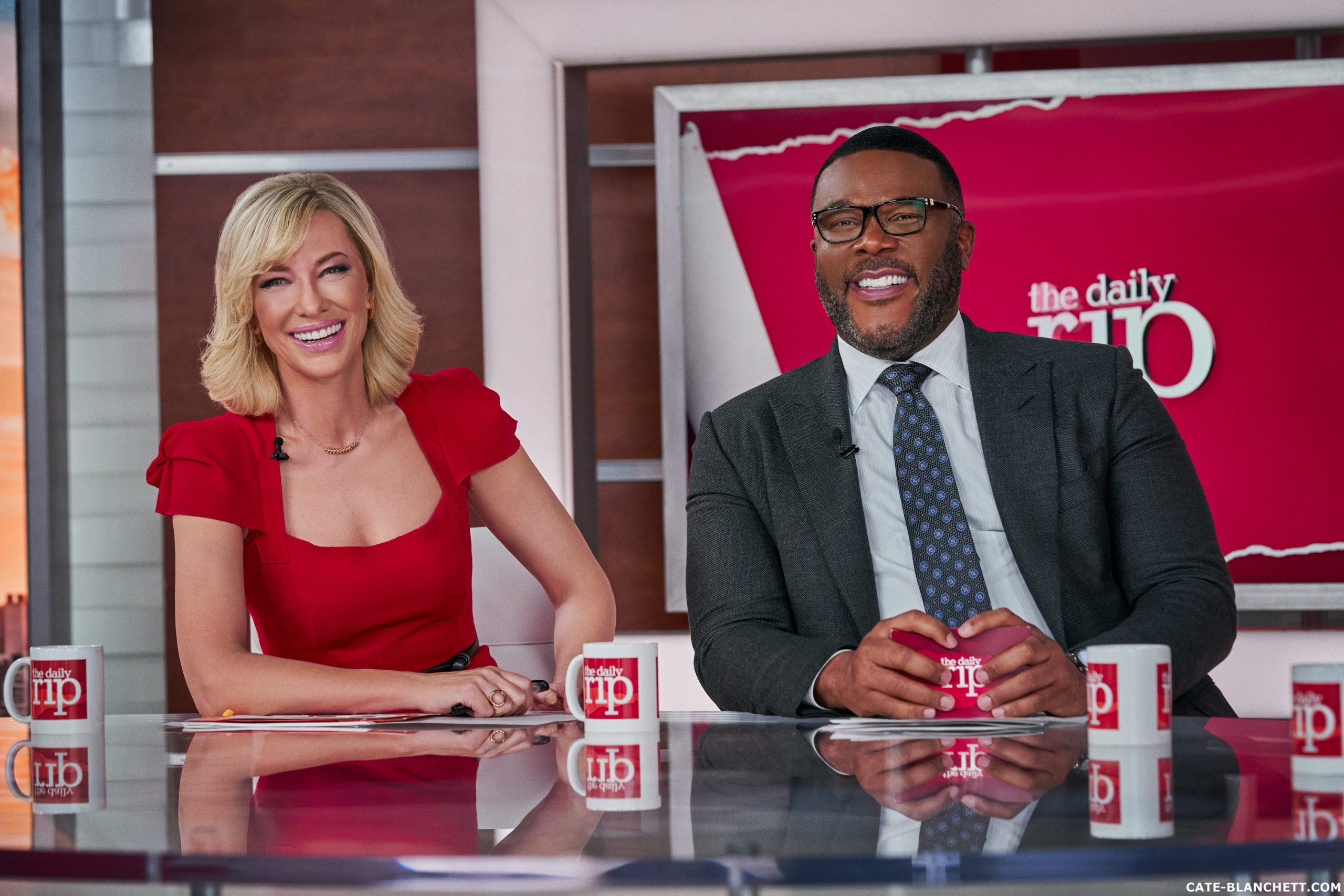 The first BAFTA screening for Adam McKay's "Don't Look Up" will take place on Wednesday, Nov. 17. in Los Angeles!

It will be followed by a Q&A with McKay, Leonardo DiCaprio, Jennifer Lawrence and Meryl Streep.

The runtime is 145 minutes. #awards #Oscars pic.twitter.com/jgHRUZTre4

— Clayton Davis (@ByClaytonDavis) November 10, 2021
So #WestSideStory will be the last major awards film in, here's #DontLookUp coming in hot pic.twitter.com/iHjlydPbkK

— EW (@ErickWeber) November 10, 2021
'Don't Look Up' is a disaster movie for a disastrous moment
When Adam McKay thinks back on his many comedic collaborations with Will Ferrell, the one that feels most in tune with 2021 may not be what you'd expect.

"I would say the most prophetic turned out to be 'Step Brothers' — that's the most like the world we're living in," McKay shared during a recent sit-down at his Los Angeles home.

"'Step Brothers' was a living cartoon when it came out, [and now] it's literally true. When you see giant grown-ups screaming and kicking over furniture because they have to wear a mask, that's actually more preposterous than 'Step Brothers.'"

McKay was discussing how current events caught up with — and in many ways overtook — his idea for the upcoming Netflix-produced comedy "Don't Look Up." The contemporary disaster movie may not feature Ferrell, but its all-star cast rivals that of "The Towering Inferno" and "The Poseidon Adventure," and its sharply honed satire is after more than apocalyptic thrills. It's the next step in McKay's ongoing cinematic evolution, which has already produced the Oscar-nominated "The Big Short" and "Vice." (The filmmaker earned an adapted screenplay Oscar for the former.)

In "Don't Look Up," a pair of scientists (Jennifer Lawrence and Leonardo DiCaprio) discover a giant comet, which will collide with Earth in six months and destroy life as we know it. As the duo struggle to bring wider attention to this Earth-ending dilemma, President Janie Orlean (Meryl Streep) only becomes invested when it's politically expedient, aided by the intervention of tech billionaire Peter Isherwell (Mark Rylance). The cast also includes Jonah Hill as Orlean's son and chief of staff, Cate Blanchett and Tyler Perry as TV talk show hosts, along with Rob Morgan, Ariana Grande, Timothée Chalamet, Melanie Lynskey, Kid Cudi, Himesh Patel and more.

With the film set for release in theaters Dec. 10 and on Netflix Dec. 24, McKay opened up about the equally disturbing and delightful project he classifies as "absurdist comedy horror" and how to make fun of the world while trying to very much be a part of it.
Don't Look Up will also be part of the Deadline Contenders (Film) on November 14th 2021. Director Adam McKay is the speaker on this event for the movie.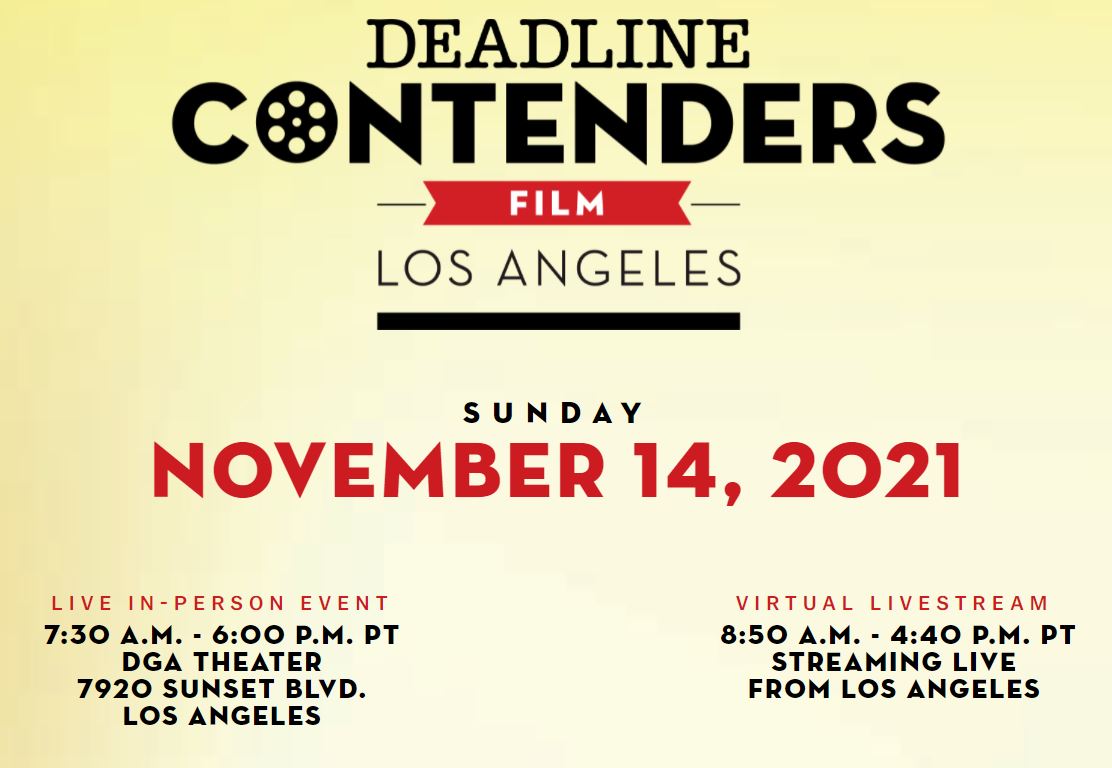 Source:
LA Times
,
Aced Magazine