Great day, everyone!
Nightmare Alley is now available to stream on HBO Max and Hulu in the US. We have updated the gallery with some behind the scenes photos, FYC campaign posters, and screencaptures from the movie and behind the scene look. The black and white version of Nightmare Alley is also playing nationwide in the US and selected theatres in UK and Mexico. Check out some interviews as well.
Screencaptures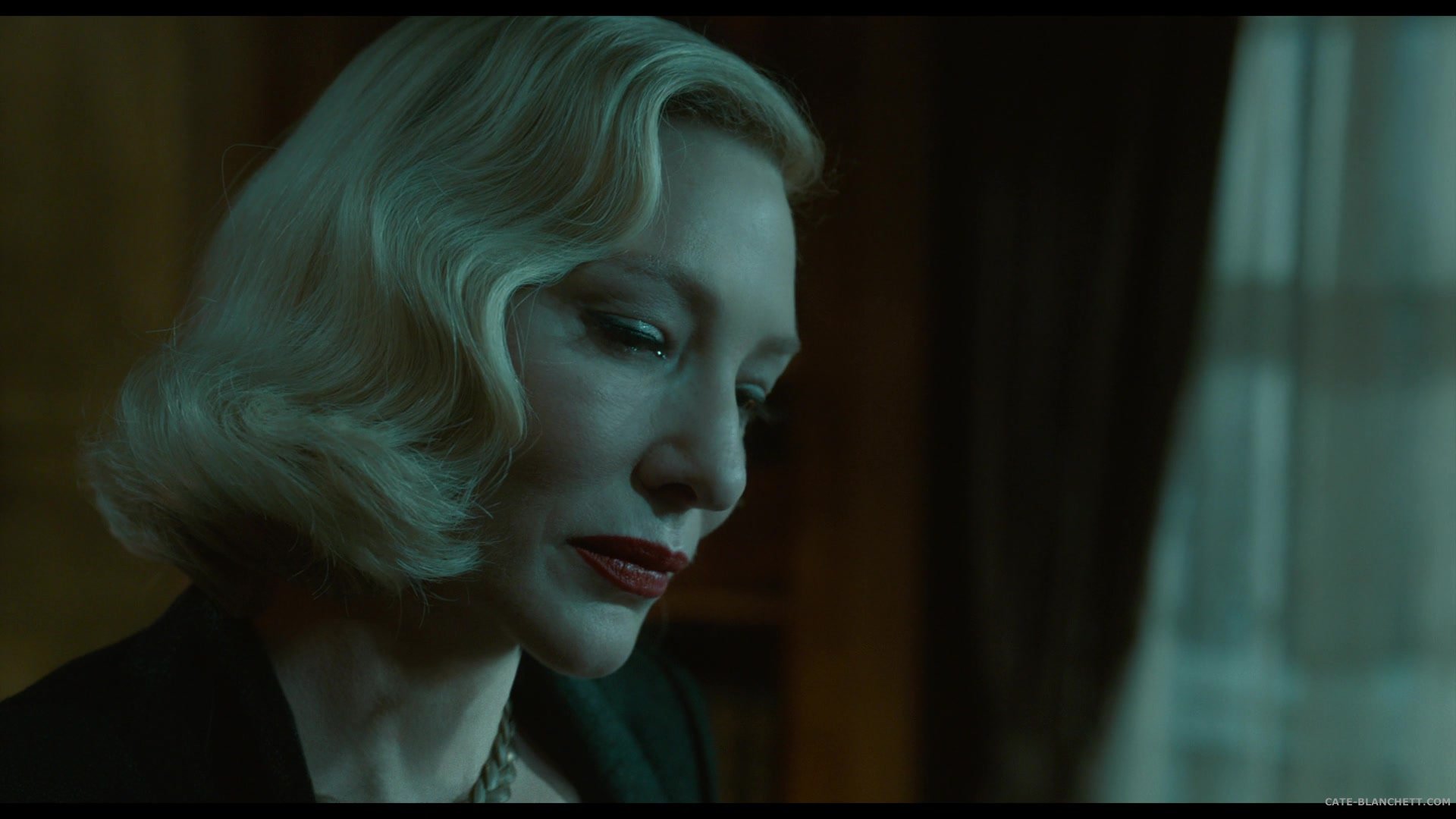 Behind the Scenes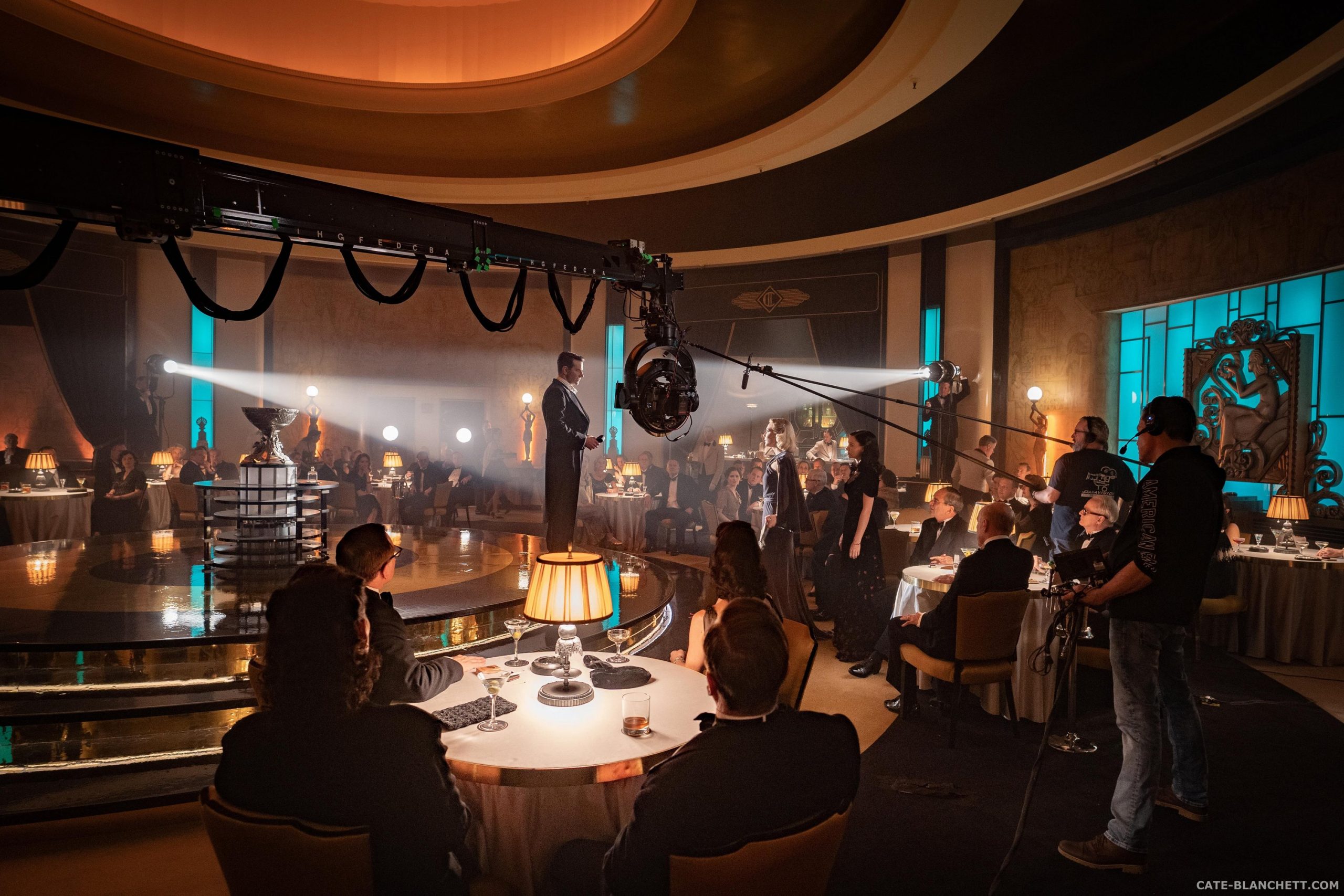 4K Trailer Screencaptures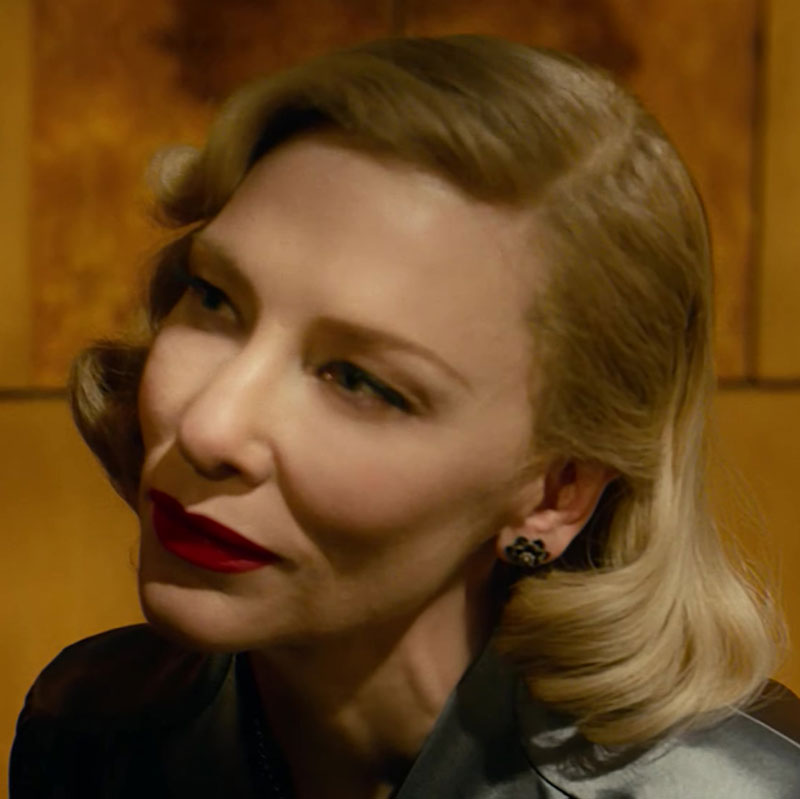 On the Red Carpet Presents: Nightmare Alley Behind the Scenes
FYC Campaign
Black and White version release
Don't miss @RealGDT's #NightmareAlley: A VISION IN DARKNESS & LIGHT Playing in Theaters Nationwide this Weekend!
Get Tickets now: https://t.co/EFbM6U9aq5
Find your city below! ?? pic.twitter.com/B56sDaIJgX

— Nightmare Alley (@Nightmare_Alley) February 2, 2022
#NightmareAlley: Vision in Darkness and Light is out today! ?

We're celebrating by giving you the chance to win one of these exclusive, limited edition posters…

To enter, simply quote-tweet this with the name of your favourite black-and-white film. Good luck! ? pic.twitter.com/TZBxferAJw

— Team Picturehouse (@picturehouses) February 4, 2022
Interview
Star-Gazing: In Conversation With Cate Blanchett
It's a strange feeling to stare into the void of a Zoom loading screen, waiting for a two-time Oscar winner to join the call. But that's what I did one Sunday morning, counting the seconds until my interview with Cate Blanchett began. Her schedule was packed—plenty of news services wanted interviews regarding her recent roles in Nightmare Alley and Don't Look Up, two movies considered likely to receive Oscars nominations—but she found the time for a half-hour audio call.

I take a deep but not quite calming breath as she joins; knowing time is limited, we briefly exchange greetings and begin. The first thing I want to know is how she was cast in Nightmare Alley, a film noir about the rise and fall of Stan Carlisle, a carnival mentalist in 1940s America. In the movie, Blanchett plays Dr. Lilith Ritter, a cunning psychologist who seems to partner with Stan, but has an agenda of her own.

She tells me that she and director Guillermo del Toro had previously spoken about working on a project together; while that original project never bore fruit, he kept her in mind when it came time to cast Nightmare Alley. "I read the script, and was blown away by it, because it felt so distinct and obviously was drawing from deep recesses of not only the novel," she says (referring to the 1946 novel by William Lindsay Gresham which the movie adapts), "but things that Guillermo and [co-writer] Kim Morgan had been thinking about for a long time." I agree with her, saying that the movie's clearly inspired by del Toro's personal interests, such as his fondness for filming weird things in jars.

Laughing, she tells me that she and del Toro have a shared love of the horror genre—"I was gripped by that all through my adolescence…I now can't watch a horror movie without peeing my pants". But Nightmare Alley doesn't just rely on the sinister visuals that del Toro is often associated with; rather, halfway through the film the setting shifts from a seedy, exploitative carnival to the elegant ballrooms and offices of New York. While beautiful, it's ultimately an equally dark and destructive realm—"there's blood in the panels of those walls," Blanchett says of that setting.

So what makes film noir relevant as a genre these days? There are so many archetypes of the genre that can be used in a sloppy way, Blanchett notes, and a mere replica of its conventions can just end up being a "cinematic history lesson". But what del Toro has done is to harness the tropes of the genre—characters haunted by a dark past, spaces that are claustrophobic and confining—and show how they remain pertinent to the psychology of the modern world.

Gresham's novel was previously adapted as a black-and-white film in 1947 by director Edmund Goulding, and while Blanchett likes the film and had seen it prior to signing on to this project, she does point out a limitation in its storytelling. For her, the 1947 adaptation's characterization of Dr. Ritter felt "hazy", less memorable than some of its other components—but this, in a way, was useful.

Without the fear of being held back by Dr. Ritter's portrayal in the previous version, she could put her own spin on the character. "She had to be a little Sphinx-like, in the sense that she's asking the question, but you sense that there's a power and weight of experience behind those questions," she says. Del Toro prepared a detailed biography for the character, which Blanchett tells me was headed by a quote from Hamlet: "I am very proud, revengeful, ambitious, with more offences at my beck than I have thoughts to put them in, imagination to give them shape, or time to act them in".

However, because she knew that to explicitly show her character's past would be saying too much, the movie only hints at her true self and history. Blanchett especially praises the film's production design, by Tamara Deverell, as a means of implying Dr. Ritter's true nature—"I've never walked onto a set that so absolutely represented the character I was playing". Ultimately, she didn't want the character to be a stereotypical femme fatale, who sought to destroy men "simply because"; rather, Dr. Ritter had been physically and mentally scarred by a cruel world, and was trying to bring about a twisted form of justice.

But that goal wouldn't be achieved without Stan Carlisle, played by Bradley Cooper, who her character simultaneously works with and undermines. "I adore Bradley", she says, as an actor as well as a producer and director. They found that they had similar rhythms as actors, so that performing alongside him was enjoyable even in the darkest and most complex scenes—"it's a dance of death…it's a matador and a bull," she says of their characters' dynamics.

On the topic of the actor's craft, does she see acting more as telling the truth or telling lies? She reflects on the question, telling me that for her, ultimately, "acting is revealing". The things revealed can range from being pleasant to repulsive—"but it's never, ever telling an audience what to think…I suppose that's what art is, isn't it? It does more and resonates more than what it seems to do on the surface." Maybe that's why some people think that art and acting is deception, she says.

With this film and Don't Look Up (a disaster movie by Adam McKay that satirizes the inaction and misinformation surrounding the climate crisis) speaking to the uncertainty of the modern world, I ask her what it's like to try and make sense of truth in a time where nothing seems to be known. She agrees that it's become difficult to hunt the truth out, to get at the things that are foundational to a democracy. "I feel for students at the moment," she says, wondering when it was that truth became degraded into nothing more than competing information sources—in the last six years? since the Cold War? "Certainly in the last four years, that word itself has been so destroyed".

As for the function of art in general, she says, "I don't think art is political; it's wilfully not". Whereas politics focuses on the here and now, artists have the freedom to look backwards or forwards in time, such as how del Toro's film uses the 1940s to reflect modern cultural questions back at us. For her, art is a provocation, a space for dangerous ideas: "art is a much more irresponsible medium—it has to be".

This leads the conversation to current affairs, specifically the experience of making movies during COVID–apart from her two aforementioned projects, last year she finished filming TÁR, a drama film by Todd Field, and is about to begin filming Disclaimer, a seven-part series by Alfonso Cuaron, as well as an adaptation of Lucia Berlin's short stories, directed by Pedro Almodóvar, next year. Noting the importance of how stories and films provided escapism amidst the pandemic's stresses, Blanchett tells me that she felt privileged to be part of the film industry. However, she also notes that "there are millions of out-of-work performers, particularly in the live performing arts" who've not been as lucky as her and have struggled because of the pandemic.

Blanchett also stresses that the film industry also hasn't fully processed other key cultural moments such as Black Lives Matter or MeToo, and the need to address these systemic issues in an uncompromising way. "The pandemic revealed just how broken everything was," she concludes this train of thought by saying, "as you put the pieces back together, the upside is that there's an understood necessity in our industry to fix it."

My final question for her is to ask, on behalf of our readers (and myself), for any film recommendations she might have. She replies that while she hasn't been able to see anything in a cinema yet, she rewatched the 1981 TV miniseries adapting the novel Brideshead Revisited, singling out Jeremy Irons' performance for particular praise. More recent works she singles out for praise include Long Day's Journey Into Night, by Bi Gan—recommended to her by her son—the movies of Josephine Decker and Lucrecia Martel, and Pedro Almodóvar's Parallel Mothers. It's clear from how she speaks that these are movies she genuinely feels passionate about.

With that, she answers my final question—or so I assume. Because, later that day, she messages me with one final recommendation: "The other film to see is RED ROCKET. Unforgettable".
Note: We have added the countries where the black and white version of Nightmare Alley is released.
Source: Nightmare Alley, Cherwell