Hi, everyone!
Here is another post with some nominations and a win Cate Blanchett received for TÁR. Cate covers the annual edition of Crescendo, a German magazine on classical music, with an exclusive interview. The movie will be released in Germany on February 23, 2023. She is also feature on the Christmas 2022 issue of Total Film.
Emese Virág, who was Cate's piano teacher, talked about her experience working with Cate to prepare for TÁR. She also shared a photo with Cate which you can check below. TÁR will be released in Hungary on February 26, 2023.
BEST ACTRESS:
Cate Blanchett, TAR pic.twitter.com/OraF5yvq0z

— Chicago Film Critics (@chicagocritics) December 15, 2022
#TÁR is nominated for seven @CriticsChoice Awards, including BEST PICTURE. pic.twitter.com/F1tc4EmvBI

— TÁR (@tarmovie) December 14, 2022
The magazine is out now and you can order here.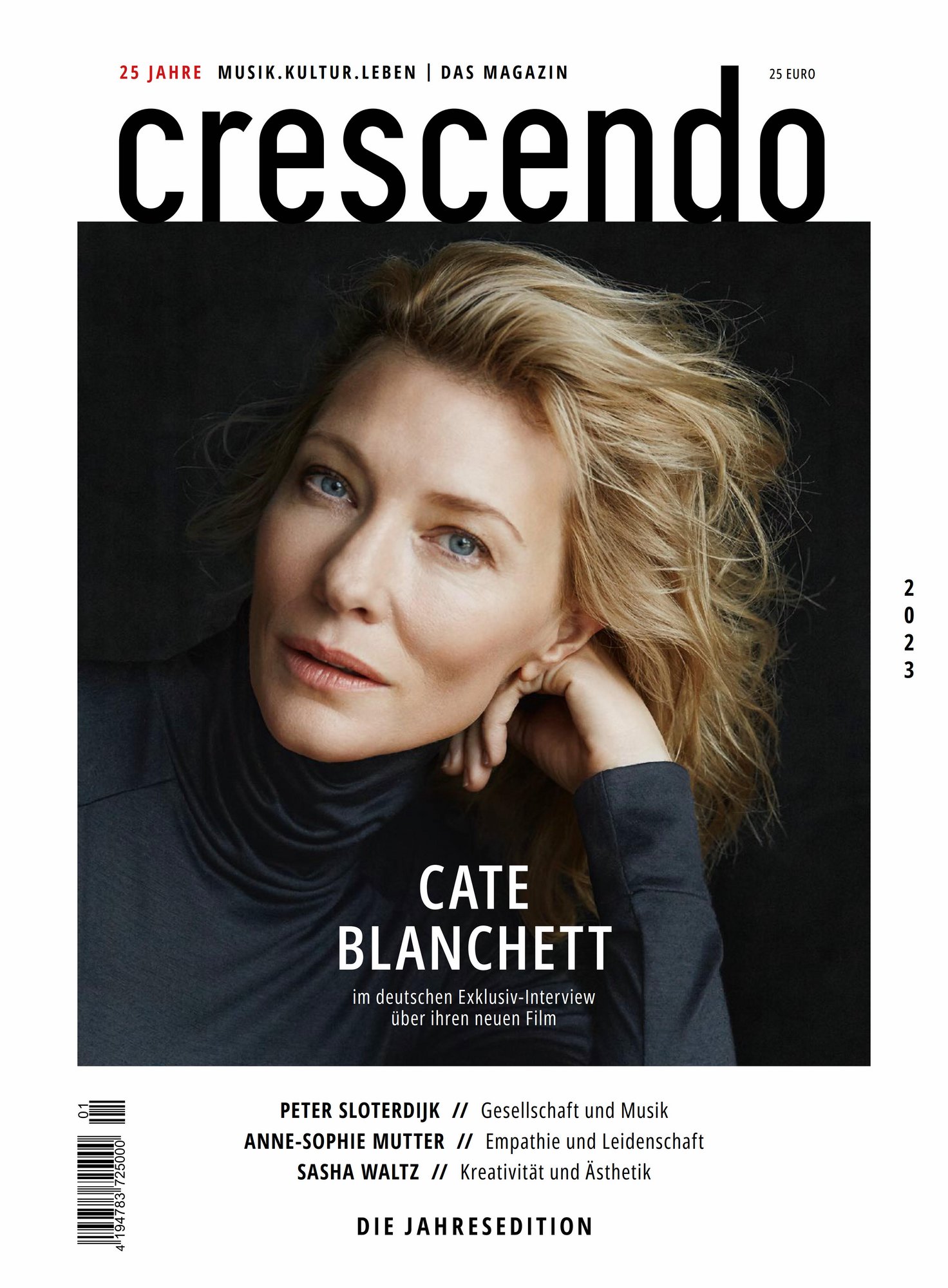 Total Film – Christmas 2022
Below is a Google translated interview from Hungarian to English. Original source is linked at the end of this post.
Cate Blanchett learned to play the piano from a Hungarian artist, Emese Virág
TÁR presented at the Venice Film Festival, in which the film star plays Lydia Tár, a composer-conductor at the peak of her career, was largely shot in Germany, but one of the instructors at the Liszt Academy of Music played a huge role in helping Cate Blanchett prepare perfectly for the role. The actress learned to play the piano last spring from Liszt Prize winner Emese Virág, a teacher at the Academy of Music, while she was filming another film in Budapest. The movie star was a student of the Hungarian pianist for three months.

"She started shooting the film Borderlands in April, but she already knew that the work on the movie [TÁR ] would begin at the end of the summer. Before coming here, she had already worked with a conductor, whom she asked if she knew someone in Hungary who could play the piano and teach, who had practice and could prepare her. The conductor asked my friend Gyula Rab for a recommendation for this task, who said my name, so we started working together." began Emese Virág, who was honestly surprised by the attitude of the Australian star, into the joint story with Cate Blanchett.

"Her diligence and perseverance are enormous, she doesn't have it so much that it's impossible. She also worked hard, she demanded work from herself. Very often she got up at five in the morning, filmed until seven in the evening, then came to my piano lessons." recalled the Hungarian artist, who worked hard for Cate Blanchett, who specifically rewarded her for this.

"She had to be believable in this role, and that is why I put a lot of emphasis not only on the parts that are spoken in the film, but also on the movement. She was an absolute partner, she threw herself into work with such enthusiasm that I would set an example for everyone."

Emese also told us about how direct and kind a person Blanchett is, who at the beginning of the joint work presented Emese's brilliant craftsmanship, repeatedly playing for her how she imagines the character of Lydia Tár in the scene in which she deals with a little cellist girl, giving her musical instructions on the piano.

"She is a very nice person, she does not like to be treated like a star, she is extremely direct and we had a lot of good laughs with each other. It wasn't easy for her, since she was away from her family, because of the pandemic she couldn't even travel home much, but her eldest son was here with her. A friendship developed between us, and what I really liked was that she was interested in Hungarian musical culture, and although the lessons took place in the hotel, she also came here to the Academy of Music once, we walked around the entire building, she was very curious about everything." said the pianist, who at the end of working together received a touching gift from the actress.

"She gave me this small sculpture depicting clasped hands, and I gave her a well-known Zsolnay motif, porcelain in the shape of a ginkgo biloba leaf, because she really liked the story that the Zsolnay spheres in the Academy of Music building bring good luck." laughed Emese Virág, whose working together with Cate Blanchett remains an experience of a lifetime.
Source: Blikk