Cate Blanchett's work as UNHCR Goodwill Ambassador has made her visit different countries to meet with refugees and help them amplify their voices. During her trips she has also met UNHCR staff who have dedicated their lives to helping others. This World Humanitarian Day, she pays tribute them.
Elle spoke to Cate about the new Sì Eau de Parfum Intense. Read the interview below.
Thank you to Laura for her donation! We are able to meet our goal for this year's hosting renewal, we will be able to run the site for another year!
World Humanitarian Day
You can follow UNHCR on their social media platforms (Twitter, Facebook, Instagram, YouTube) for updates and you can also help spread awareness of the plight of refugees by sharing their posts. If you would like to donate, you can follow the link here.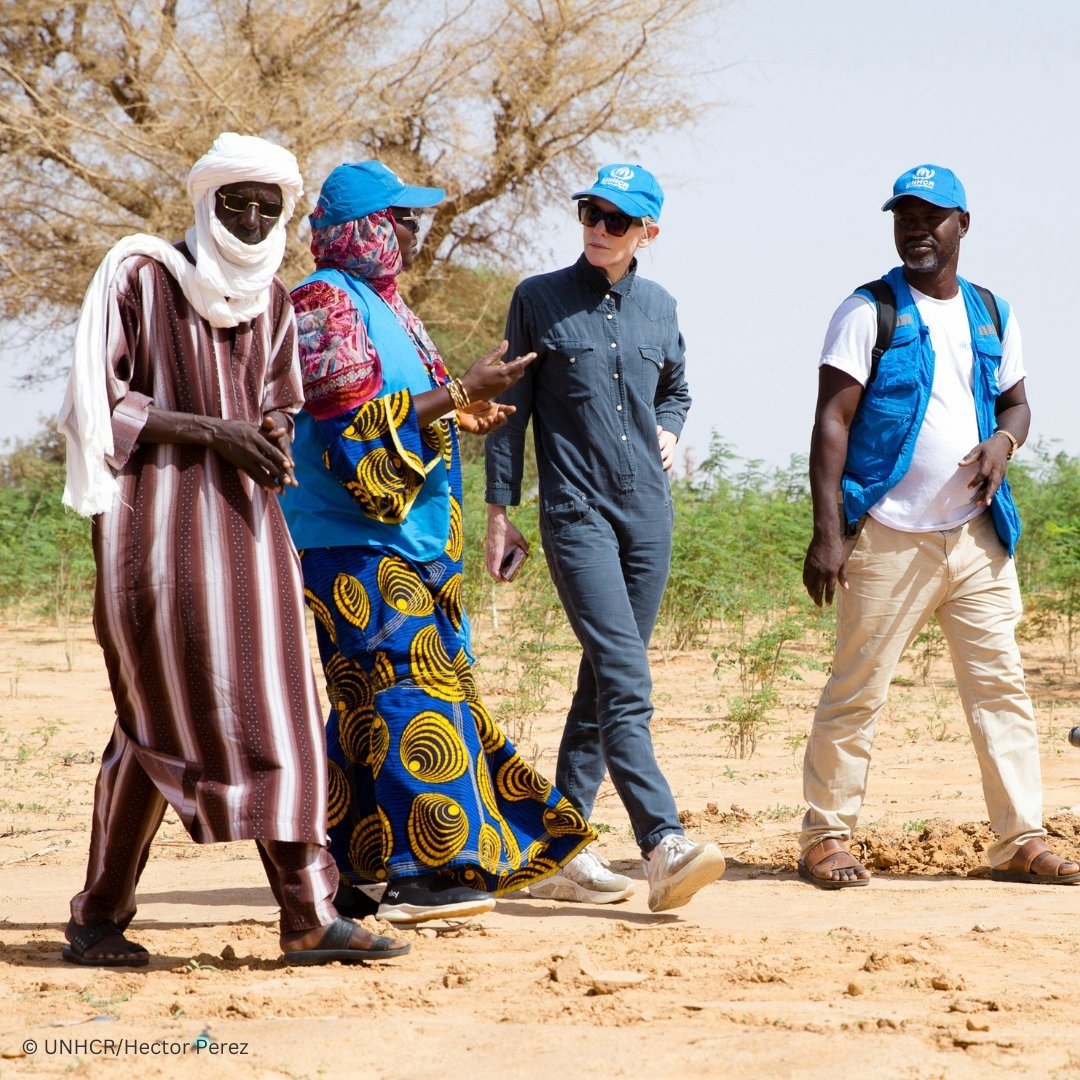 UNHCR Goodwill Ambassador Cate Blanchett has met many of our dedicated staff this year across Jordan, South Sudan and Niger. This #WorldHumanitarianDay, she wants the world to know how much they sacrifice in service to helping others.

"The humanitarians I've met devote their lives to better protect refugees in some of the world's most challenging emergencies. I'm in awe of their courage, their expertise, and the energy they give to make the world a better, safer, kinder place. From the bottom of my heart: thank you."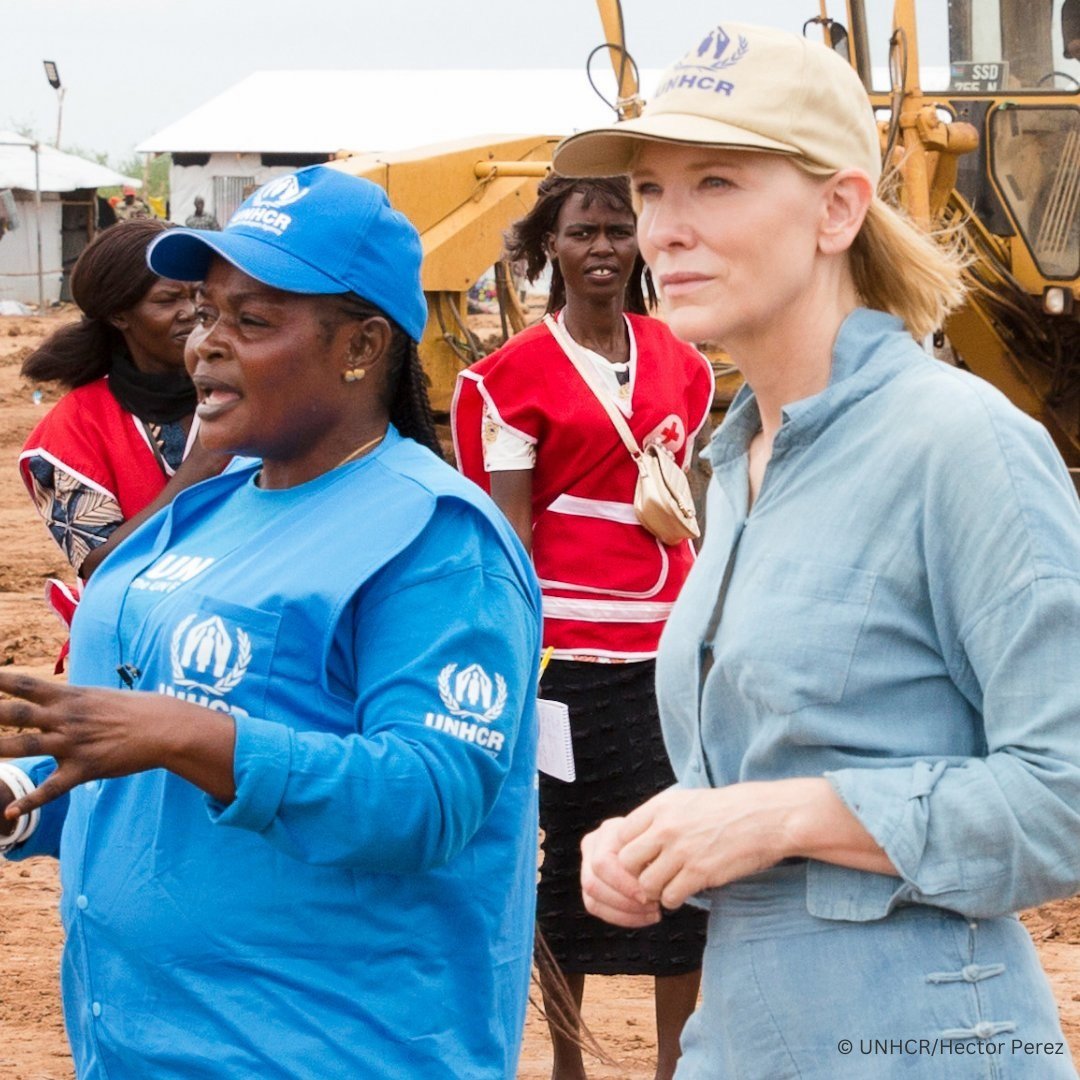 Interview is Google translated from Arabic to English
Sì Eau de Parfum Intense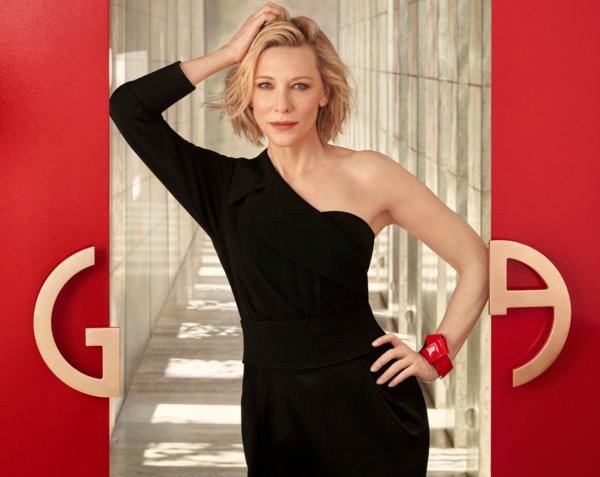 How was your journey with the Armani family and Mr. Armani?

The opportunity to collaborate with Mr. Armani was one of the greatest privileges of my life. Not only in terms of red carpet looks, but also in theatre, on the movie screen, and in the context of charitable endeavors. And of course too, now with SÌ and therefore Armani beauty. His influence on beauty essentials is enormous, and I felt that influence long before our collaboration began, and it was a pleasure getting to know his team, his family/

Years after the launch of SÌ, do you still believe in the same meaning and the same power of this word?

It is not always easy to be positive, and some days it is very difficult. Shutting down and saying "no" to new experiences can be very easy.

For me personally, being open to the unknown and saying "yes" to it has allowed me to grow and develop, I hope. It's not always easy to say "yes" but it has led me to adventures. A lot has happened over the past 10 years, but I feel like it went by in the blink of an eye. I guess I'm trying to be more selective now, saying "yes" to fewer things, in hopes that I can do them better.

What is freedom for you?

I am most free when my time is unlimited when I am in the arms of nature. On the coast, in the woods and even in my garden.

Can you tell us about your daily skin care routine? What are your favorite Armani beauty products?

My skincare routine is very simple while I'm at home and of course different when I'm getting ready to go out. This routine relies on a great moisturizer like Crema Nera Moisturizing UV Filter SPF 50+.

My favorite is a touch of Eyes to Kill Classico mascara. Always in black! My current favorite lipstick is Lip Power in shade 108, "in love". And a spray of perfume before I start my day to lift my mood.

What's new in SÌ EAU DE PARFUM INTENSE?

I think this new edition of Sì has all the memories of the previous editions, and what stands out for me is the warmth of vanilla and notes of black tea and rich black currant. Its effect is velvety. I am also very happy that this beautiful bottle is refillable. And because black tea is sustainably imported from India.

What message will SÌ's new ad campaign have?

The message is to accept life with all its possibilities. With warmth, passion and love. It is a very poetic fragrance.

Can you give us a glimpse of your movie activities, after your big win for "TAR" and your latest movie "The New Boy", what are your next steps?

Being able to produce The New Boy, Warwick Thornton's latest film, in which I also have an acting role, was a wonderful homecoming for me. He is one of the most brilliant and talented film directors in Australia and I have always wanted to work with him. Going back to South Australia, where I worked on my first film, was a very moving experience for me. I miss the country and the people. I miss the crews. the light. And I was very proud to be at Cannes with The New Boy – with Warwick and the team. I look forward to audiences around the world having the opportunity to discover his unique cinematic outlook.
Source:
Elle
,
UNHCR