Ciao!
Biennale Cinema has released the full schedule for this year's film festival. TÁR will have two public screenings on September 1st — at 17:15 (Sala Grande), which marks its world premiere, and 19:00 (Palabiennale). Earliest screening is on August 31st for press and industry members only. The ticket will go on sale at 15:00 (Venice time), August 17th. You can go here to book tickets and you can check the screening schedule below.
The movie is also competing for Queer Lion's 16th Edition. The Queer Lion Award was created as a collateral prize for the "Best Film with Homosexual & Queer Culture Contents". Here's an updated synopsis of the movie:
Lydia Tár is an acclaimed composer who rose to become the first female chief conductor of a German orchestra. We follow Tár during her daily life living in Berlin, leading up to the recording of her latest symphony, while her sentimental life (including a complicated tormented affair with a female cellist) clashes with and threatens her burning ambitions. Tár's adopted daughter, the exeptionally brilliant six-year-old Petra, will turn out to be the rock Lydia needs, when everything in her life seems to start going wrong.
Screening Schedule
Public Screening
Press-Industry Screening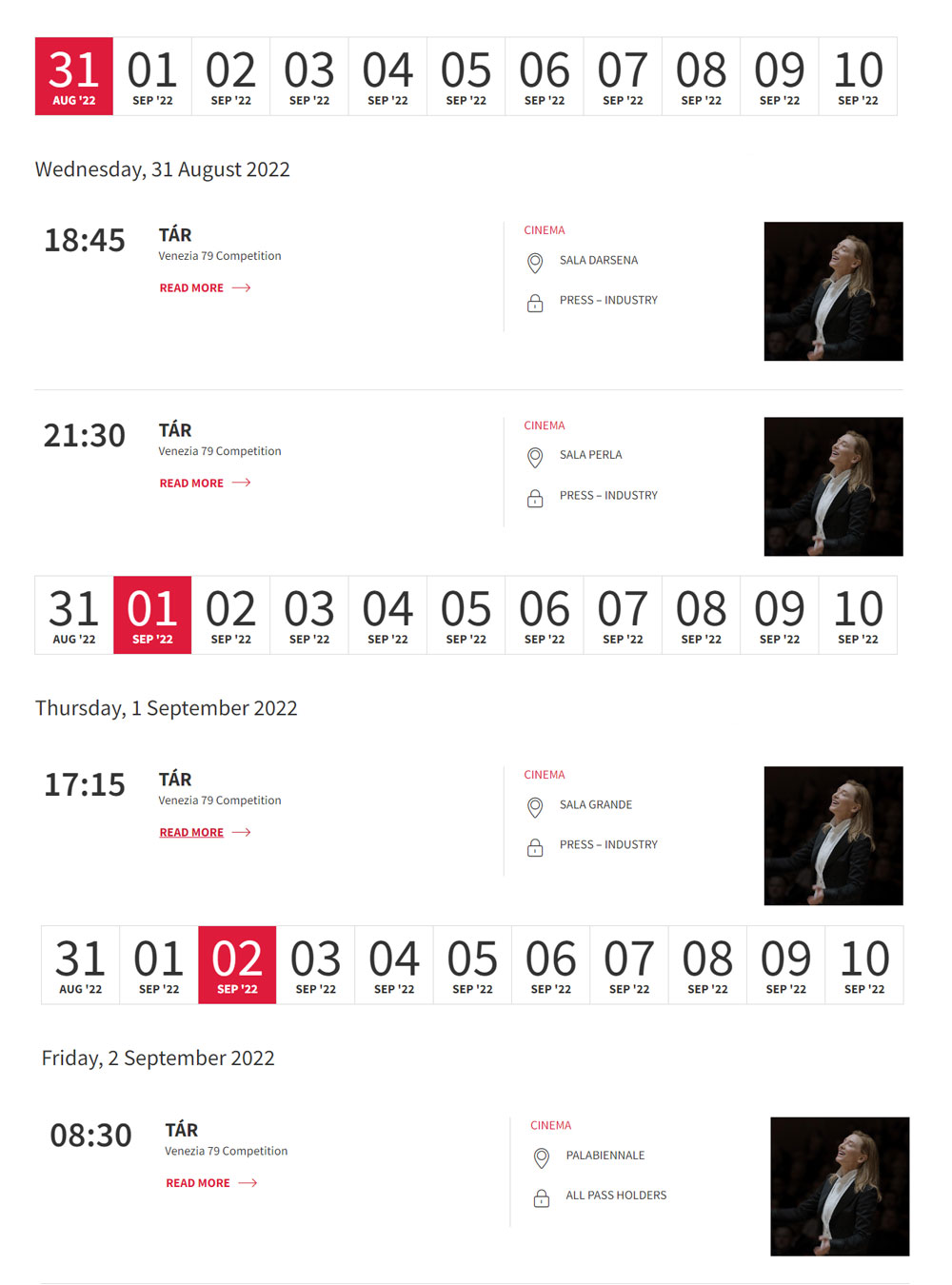 UK/Australia Season
Cate has sent another short message as ambassador of UK/AU Season.

Source: Biennale Cinema, Queer Lion