Hello, everyone! Feeling ecstatic with this new Cate update!
Cate covers Porter Magazine. We have updated the gallery with the editorials and the outtakes. There are new footage from Nightmare Alley clips, and Vogue published an article on the costumes in the movie. Also, new still from Don't Look Up has been released.
Leading Light with Cate Blanchett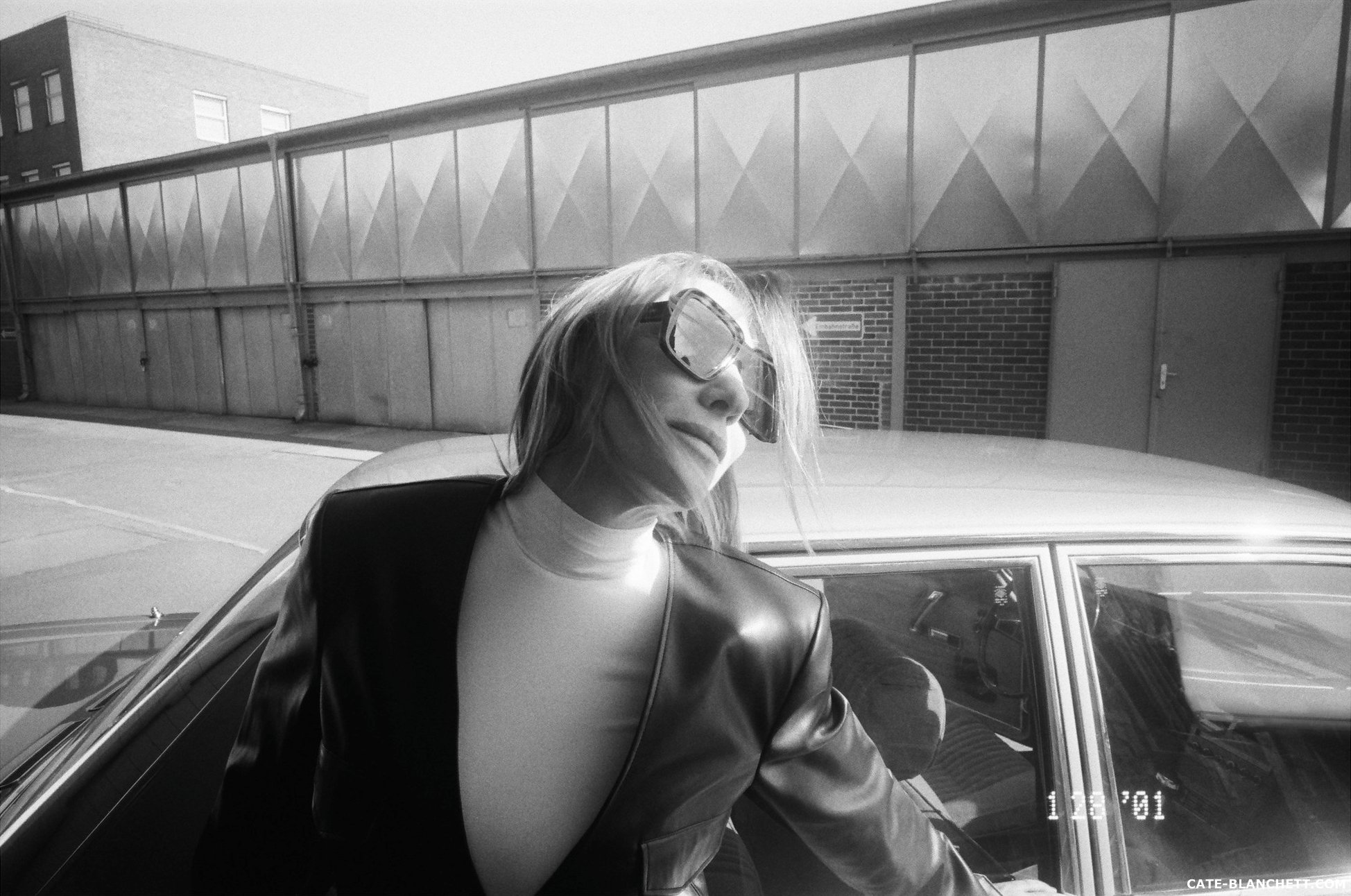 Few actors have the cachet of CATE BLANCHETT, but what really drives the multi-Oscar-winning star these days? She talks to AJESH PATALAY about choosing projects that provoke, overcoming parenting challenges and why she's not interested in 'winning' the scene

Click image for higher resolution

When Cate Blanchett finds her groove, it's like a wind catching in her sails – and a wonderful thing to behold. She's currently in Berlin, where she's shooting Tàr, a movie written and directed by Todd Field, in which she plays an eminent music conductor. Having just come off a night shoot when we speak, the actor takes a few minutes to revive. Talking about Berlin, a city she adores, instantly warms her up. "There are so many expat Australians living here," she effuses. "I feel very at home."

Next, Blanchett moves into enthusiastic discussion about Tàr, in which she gets to conduct (or pretend to) a full orchestra: "It's been astonishing. Just to be vibrating in that space with that many musicians." This leads her on to a rhapsody about a National Trust performance that was broadcast live during the first UK lockdown in 2020, for which five musicians in different locations began playing as daylight broke where they were, building from a solo to a quintet. "My husband and I lay there – we're sort of on a hill…" Blanchett says of the manor estate in East Sussex (which includes an orchard where, naturally, she presses apples in her downtime), where she lives with her playwright/director husband Andrew Upton and their four children. "We just watched the dawn, in russet mantle clad, emerging," she says, quoting Shakespeare, "knowing there were about 5,000 other people listening to this music. It was the most beautiful gift that came out of the pandemic."

Five minutes later, we're on to climate change and Blanchett is firing on all cylinders. The subject is her next release, Don't Look Up, a boisterous satire from writer/director Adam McKay about two astronomers (played by Leonardo DiCaprio, himself a fierce advocate for climate action, and Jennifer Lawrence) who try to warn mankind about an approaching comet that will destroy Earth. Everyone, from clickbait pundits and tech billionaires to inept presidents, is subject to ridicule in a story that becomes an obvious metaphor for global warming. Blanchett plays a TV talk-show host, a model of artificiality with bleached-blonde hair, blinding white teeth and impossibly bronzed skin. "Actually, it's a revolting moment when you wash that makeup off and see the sludge going [down the drain]," she recalls. "It's quite confronting."

On the environmental matters that inform the film, she doesn't sugar any pills. "Everyone is trying to be positive, talking about 1.5 degrees of global warming," she says. "But 1.5 would still be disastrous. We need to be fucking scared… and demand change; be collectively courageous enough to face that fear and do something about it." The movie, for all its doomsday messaging, is actually a laugh a minute. And there's a particular thrill in seeing so many Hollywood stars onscreen at the same time. One pivotal scene in the White House Situation Room brings together five Oscar winners and one Oscar nominee: Blanchett, DiCaprio, Lawrence, Meryl Streep (who plays a catastrophically useless president), Mark Rylance and Jonah Hill.

What was it like being in that room? "It did feel like a Last Supper," Blanchett says, but this was less a measure of the star wattage than of the strict Covid protocols that were in place, along with the film's apocalyptic plot. Still, she concedes, getting to high-five Streep (which is the extent of their interaction onscreen) "was great".

At the same time, Blanchett stars opposite Bradley Cooper in Guillermo del Toro's Nightmare Alley, a period noir set in the world of a traveling carnival that follows the "rise and fall of a liar", according to del Toro. Many will see the film (like Don't Look Up) as a response to the Trump era. "I definitely think this was something boiling in Guillermo," says Blanchett. "[The film] is a real dark night of the soul. You watch a man breaking the rules, getting away with it… and refusing to show sympathy or compassion."

McKay has said Don't Look Up was inspired by a litany of "disastrous presidents". And Blanchett points to other populist leaders, remarking on the common thread. "I'm hoping it's a white-male ghost dance," she says. "They realize they're on the edge of extinction and they're panicking. We're witnessing them in their death throes, which is why it's so aggressive and destructive." I ask if, on the contrary, such leaders could see a resurgence. "That's why people have to vote," she fires back. "And exercise their power. I'm sounding like I'm on a soapbox, which I'm not interested in, but it's important to not give in. I'm not giving up hope. As I say to my kids [on climate change], if we're going out, how do we choose to go out? It's a terrible conversation to have with your 13-year-old, isn't it? But anyway. We do laugh around the dinner table. That's what's good about Adam's film. You have to laugh."

Understandably, Blanchett prefers discussions about her work and not to be caught soapboxing. "I couldn't be less interested in agitprop [or] telling people what to think," she says. But she is drawn to films that "ask provocative questions" and she isn't afraid to get behind causes she believes in, such as Prince William's Earthshot Prize, which awards contributions to environmentalism. She also recognizes how fraught being outspoken in public can be. "You have to be judicious," she says. "I've been asked to do things by people and I've said, 'I think I'm going to be a liability'." Her presence can derail a debate, she acknowledges, as she draws the focus over the issues.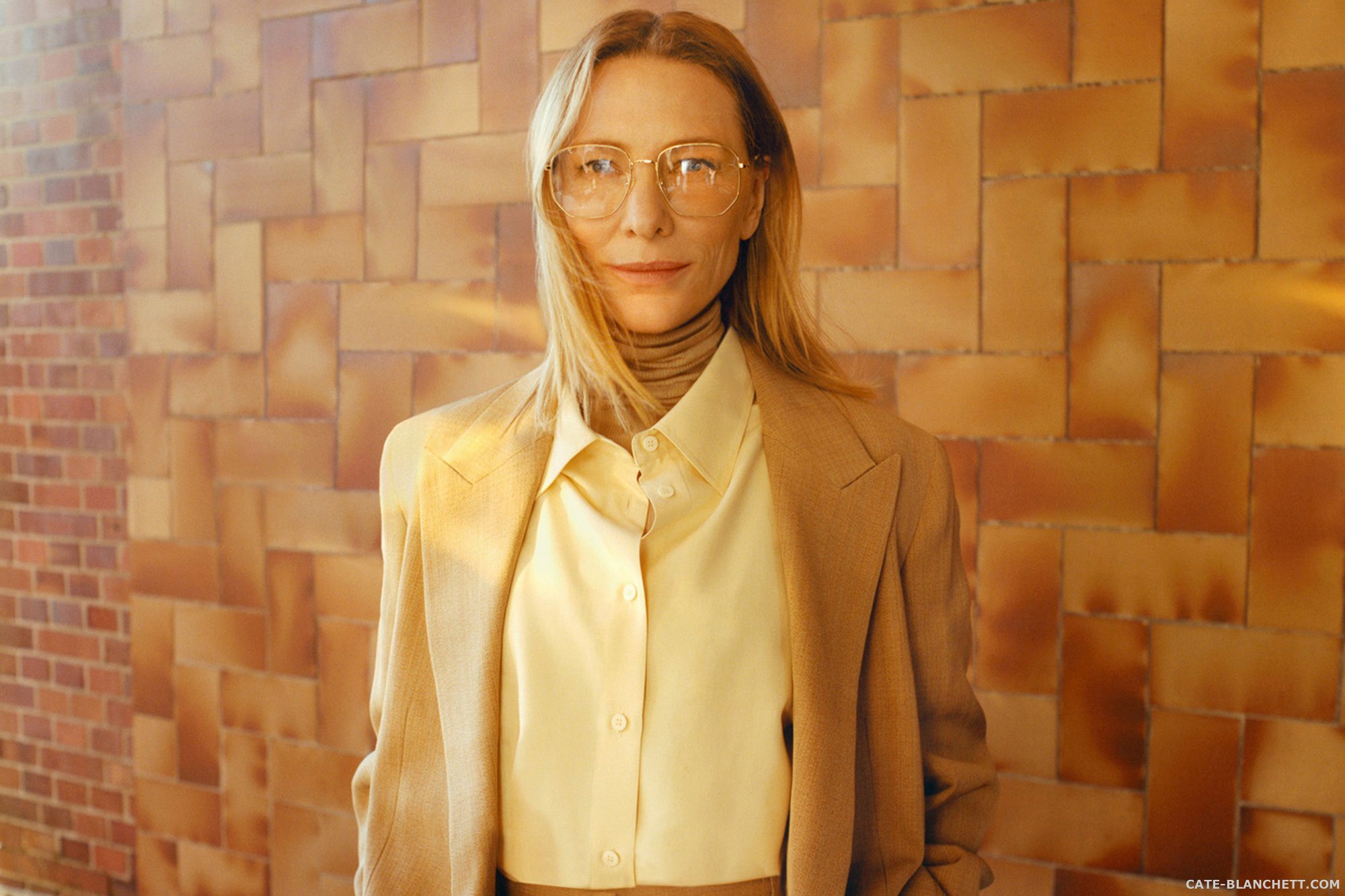 She also sees how polarized – and mired by point-scoring – public discourse has become. "I'm very sad about the loss of genuine debate," she says, "where leaders, public intellectuals and everyday citizens try to find common ground, try to understand the issue, rather than try to win… Even in acting, people talk about [how] to 'win' the scene. No, we have to make the scene come alive. And we might have to lose a bit here, win a bit there."

iven how social media is sharpening the debate, I wonder how much that comes up in conversations with her teenage children Dashiell, Roman and Ignatius, and her youngest, Edith. "A lot," she says. "Because so much of our so-called information comes through social media. I'm old enough to have been taught at school what a primary, secondary and tertiary source is. I say to the children when they mention something, 'Where did you read it? Who has [authenticated] that? You have to learn how to read an image and article. And if you're going to share something, you'd better make sure you have checked the sources.' Of course, they roll their eyes. But when you hear them talk to their friends, I think they're responsible. My son is studying physics and philosophy, so he is really interesting to talk to about [technology]. I don't want to become a separated generation, because I also feel responsible for the landscape he is about to emerge into as an adult."

On to lighter topics and there's still one question of vital, global importance I have yet to ask: what did Blanchett make of Adele holding her up as 'her style icon' in a recent interview for Vogue? The actor laughs. "I was absolutely chuffed! I think she is amazing. So down to earth. Our paths crossed when she came to Australia on tour."

As for her own style icons, Blanchett cites Iris Apfel and Fran Lebowitz. And her regard for fashion can be traced back to her early years playing dress-up with her sister: "My sister would dress me up and I would pretend to be whatever the costume told me to be," she recalls.

She's clearly not lost her appetite for childish play because, when asked to name the role she's most enjoyed playing across her illustrious career, it isn't the historical dramas, fantasy epics or action blockbusters that first spring to mind. It's "voicing a monkey" in Guillermo del Toro's upcoming version of Pinocchio. "That was hilarious," she says. "I'd listen to a lot of different chimpanzees, then try everything out. You go back to being six years old. I mean, I have a six-year-old, so [I did] a bit of work with [her] too." That must have been fun for her daughter. "Actually, she got rapidly sick of my noises," Blanchett smiles. "Hopefully, the audience won't." As if we ever could.

'Don't Look Up' is in cinemas from December 10 and on Netflix from December 24. 'Nightmare Alley' is in cinemas from December 17 (US) and January 21 (UK)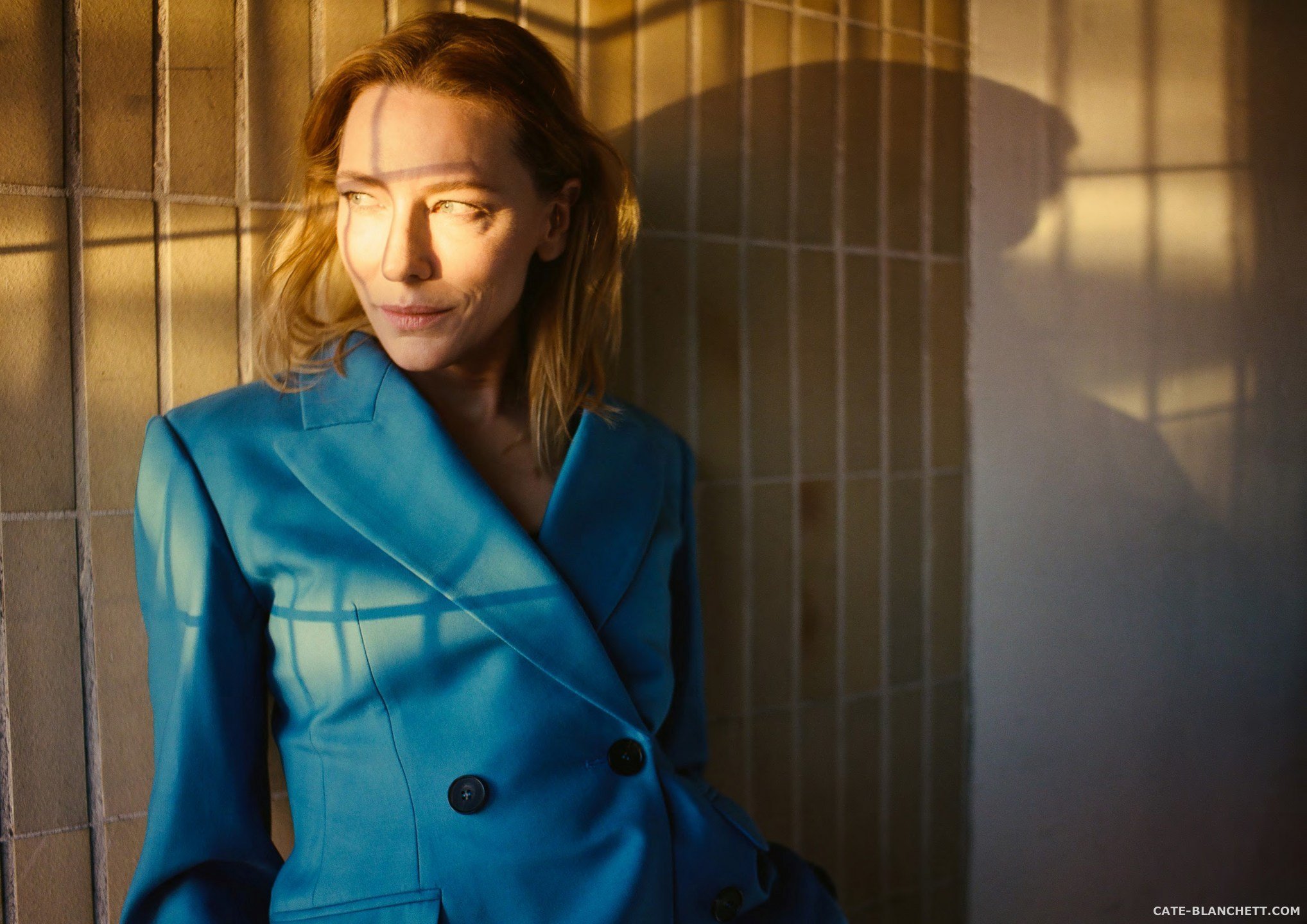 Creating the Costumes for the Charlatans, Hustlers, and Con Artists of Guillermo del Toro's Nightmare Alley
Nightmare Alley is Del Toro's homage to classic film noir, where a character's alluring façade can mask ulterior motives. Take Dr. Lilith Ritter, a glamorous psychiatrist who attempts to expose Stanton as a fraud before getting tangled in his web of deception. She's played by Cate Blanchett in full femme fatale mode, and her collection of stylish gowns and velvet capes reveals more about the character than any verbal description.

"Luis designed a reality with his costumes that reflect personality and help tell the story," Del Toro says. "Leather, wool, embroidery—they all define character and integrate visually to a color and texture palette, seamlessly."

Ahead of Nightmare Alley's December 17 premiere in theaters, Sequeira shared some of his costume sketches with Vogue and spoke about bringing Del Toro's sinister world to life.

Dr. Ritter represents the world of distinguished old money that Stanton wishes to inhabit. Sequeira cites her as his favorite character to dress in Nightmare Alley, drawing inspiration from Paris fashion sketches from the '40s for Blanchett's designs. "It was all about working with Cate's body frame and making her look as beautiful as possible, which isn't difficult," he says. The designer culled materials from various archives across Spain, Italy, and the U.K., pulling different types of velvet for Dr. Ritter's collection of glamorous eveningwear. "There's one gown that had little brass stitching throughout, so in the low lighting of the Copa, any kind of movement really made the fabric sing."
Click image for higher resolution and more concept art photos: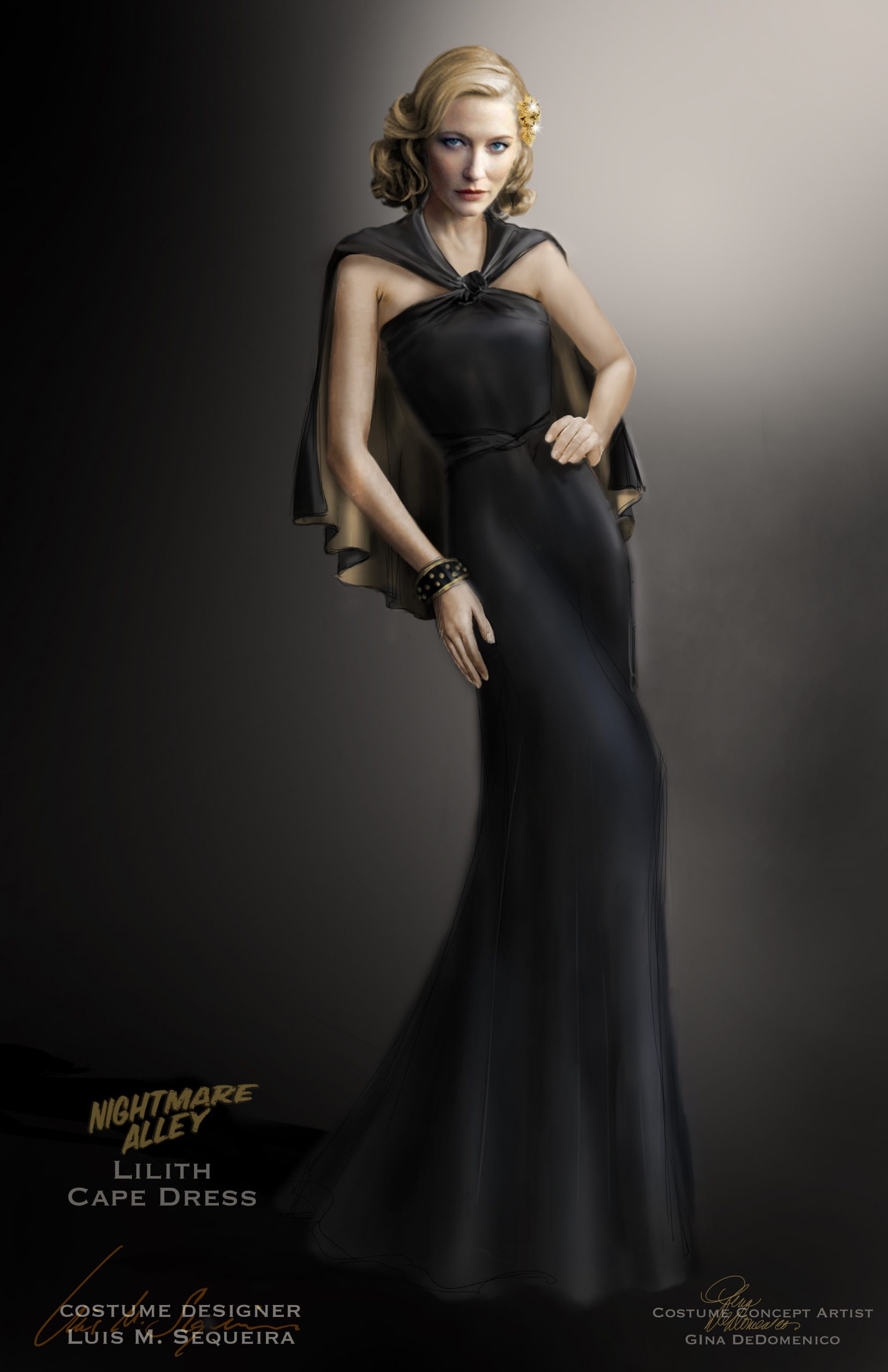 Check these two new clips with some unseen clips from the movie.
The truth will be revealed.@Nightmare_Alley
A Film by @RealGDT
Starring Bradley Cooper, Cate Blanchett and Rooney Mara.
Only in Theaters December 17 pic.twitter.com/EyRnW5NJt6

— Searchlight Pictures (@searchlightpics) November 29, 2021
The truth will be revealed.
NIGHTMARE ALLEY
A Film by @RealGDT
Starring Bradley Cooper, Cate Blanchett and Rooney Mara.
Only in Theaters December 17 pic.twitter.com/5qbMSL2K1S

— Nightmare Alley (@Nightmare_Alley) November 29, 2021
—
Vogue
Don't Look Up
Don't Look Up offers plenty of comedic knives for Trumpism (the title is the rallying cry of science deniers), but it's also a brutal send-up of the media. Cate Blanchett's take on a morning show anchor for a show called The Daily Rip is as close to Mika Brzezinski as one could get without being an impersonation. Even The New York Times comes in for a spanking.