Hi, Blanchett fans!
Cate has been nominated at the AACTA International for her performance in Don't Look Up. A new Nightmare Alley featurette has been released. Check out some of the photos from 032C photoshoot below.
AACTA International Nomination
The 2021 AACTA International Awards will be presented virtually at 7 a.m. AEDT on Thursday, Jan. 27 (12 p.m. PT on Wednesday January 26).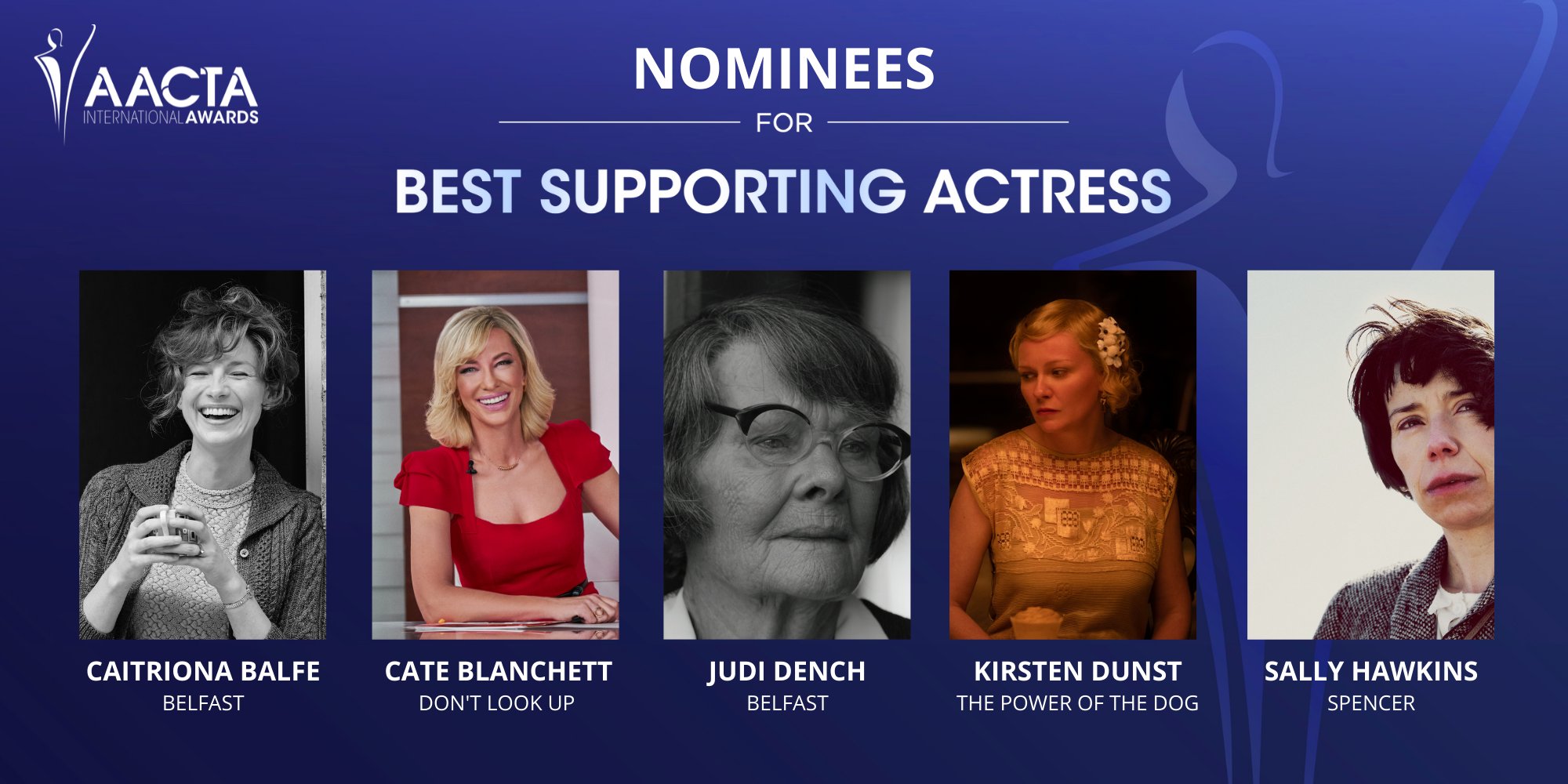 Nightmare Alley Featurette
Screencaptures
A double dose of the great Cate for the holidays
This morning I had the opportunity to interview Cate Blanchett, whose latest film Nightmare Alley opens today. I got to see that in a packed preview screening earlier this month at the spectacular Academy Museum theater and it looked stunning (not sure howI would have reviewed its considerable visual glories off a link). I brought up the fact that it is so great to see this Guillermo del Toro film opening exclusively in theaters, and it is great to see people going back, however cautiously.

"It is crazy times but I doubt there is going to be a non-crazy time in the near future," she said. "I really think people, well I can speak for myself, but I think the one thing I missed, even though we are not out of the woods yet, the one thing I missed in the epicenter of the pandemic was gathering in the dark with strangers, because it does add to the experience when other people you don't know are all joined in that experience."

Blanchett had high praise for her director, working with del Toro for the first time, saying, "Guillermo is a singular filmmaking creature. There is no one like him making movies." This two-time Oscar winner has obviously worked with a lot of great directors, so that is saying something.

Nightmare Alley is a delicious period film noir in which the psychiatrist she portrays goes toe to toe on the dark side with a devious Bradley Cooper in this remake of the 1947 Tyrone Power classic and reimagining of the controversial book that came out in 1946. It is a film that has strong entertainment value but also a timely message. In some ways you could say, even though this film is set in 1939 and early '40s, it talks about things Blanchett thinks are a global problem today, including the Big Lie.

"It is a big problem today, this relationship with the truth, and something that obviously the film deals with absolutely is the most dangerous part is when the liar starts to believe the lie," she said. "It is sort of relevant to the old Soviet era, the systems we labored under, where we know they are lying, they know that we know and don't give a damn, and we don't give a damn either…I think it is very nightmarish."

Usually film noir is in black and white, but this was shot in color. However, as we were chatting this morning I told Blanchett, who was Zooming in from England, that it was just announced there will be a special black-and-white version of the movie released to select theaters in January. I for one can't wait. "Guillermo talked about it when we were shooting saying 'Oh maybe this should be in black and white but they'll kill me,' but it is so great they finally are getting to do that," she said. "I don't enjoy watching myself on screen, but I loved watching this movie so I will queue up and buy a ticket."

Blanchett not only has Nightmare Alley this holiday season, but also the hilarious, timely and pertinent Don't Look Up, the all-star Adam McKay comedy in theaters and hitting Netflix next week. The pic uses the premise of an impending comet about to destroy Earth as a wry comment on the lack of urgency by many for the distinct dangers of climate change.

I wondered if she was now picking movies like these two that not only have great entertainment value, but also have something important to say; both films were nominated this week for Best Picture by the Critics Choice Association. "It is very rare that two movies come along like this in relatively quick succession and you get to be a part of it," she said. "Both of them have such exceptional casts, with two incredibly distinctive directorial voices, and you've got all of these people working at the top of their game in films that deal with very contemporary relevant issues but doing it in a way through allegory and metaphor and satire, so that there's no agitprop preaching quality to either film at all. They are there to hold the audience's hand and entertain them and hopefully leave them feeling more deeply, connecting maybe. It is very rare. I feel pretty blessed to have been a small part of both."
032c Magazine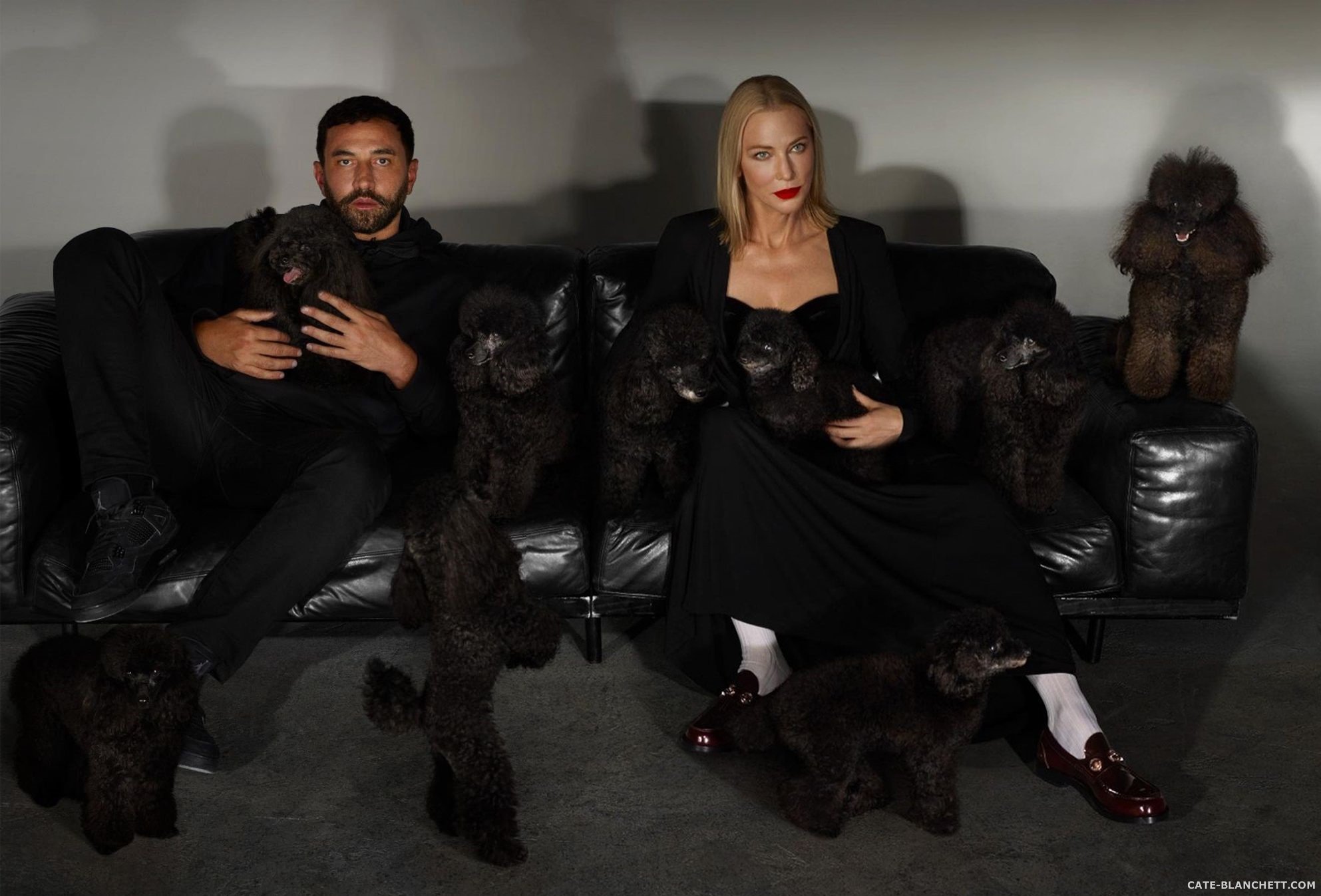 Source:
Variety
,
Deadline