The Girl is Crying in Her Latte music video is out now! You can watch Cate Blanchett dancing to the new single of the Sparks brothers in her canary yellow Stella McCartney suit which she first wore during Ocean's 8 press tour. Girls on Tops, which help "fund the work of female-led filmmaking and writing on film", released a new t-shirt with Cate Blanchett's name on it.
There is a new podcast interview with Cate, and gallery has been update with portraits from events this past weeks.
Sparks on Recruiting Cate Blanchett
Ron and Russell Mael told Variety how a chance meeting with Blanchett at a film festival led to shooting the video in Los Angeles just two weeks ago.

"When she first heard it, she said, 'I'm laughing and I'm crying at the same time,' and I thought that was a really apt comment about this song," says singer Russell Mael. When it came to her final participation in the video, "we didn't even know she was gonna necessarily be dancing. It was more like 'Come and stand in our video' — you know, that would've been fine too. But that was what she felt like doing to that song. She came in with the red headphones she's wearing in the video, and… she seemed like she'd actually been on a stage before or something," he remarks, with bemused understatement.

Adds keyboard player/songwriter Ron Mael, "She adopted a character really in the video. The way that she organized what she did to be kind of still in the verses and then hyper in the choruses was so perfect for the song." The brothers say they had no input into what she did on camera; there were no "A bit more frugging, please, Ms. Blanchett?" notes on their part. "I mean, we would like to take credit for having directed her, but we had nothing to do with that. It's a little bit presumptuous to be directing Cate Blanchett. We were extras in our own video, in a certain way."

"I love Russell and Ron," Blanchett says in an interview recorded this week for Clayton Davis' "Awards Circuit" podcast. "We were at the Cesar Awards together in France and got on really well… and we just stayed in touch. And then Russell asked: Would I, on my mobile phone, record just me mugging around to their latest single? I said, sure… It was one of those kind of crazy nights and, at 3 o'clock in the morning, I did something," dancing on her smartphone, in solitary. "But then I said, 'You know, I'm gonna be in L.A.,' and they said, 'Come round.' … It was really quick. It was so much fun."

She adds, "I love the way they think. I love their sense of humor, and how they take the work seriously, but not themselves. You know, 'the girl is crying in her latte' — it's so deep and shallow, simultaneously."

After a five-decade career, the Mael brothers can inspire some abashedness in fans themselves, but they don't mind admitting they were a little starstruck upon first meeting. Both were being honored at the Cesars last year — Blanchett with a lifetime achievement award, and Sparks for a best film music award for their song score for the dramatic movie musical "Annette" (they also performed at the ceremony). The actor stopped by backstage to announce herself as a fan.

"Ron had gone out for a second, and I'm just sitting there by myself," recalls Russell, "and there's a little knock on the door and a woman walks in that looked an awful lot like Cate Blanchett. She said, 'Hi, I'm Cate.' And I went, 'Oh my God, that's Cate Blanchett. What is she doing in our dressing room?' — but, you know, a happy 'What is she doing in our dressing room?' I was saying to myself in the back of my head, 'Ron better get back here soon, because if she leaves and I have no proof that Cate Blanchett was in our dressing room, he won't believe me or he'll kill me' — one of the two."

"Then I got back and I said, 'You know, hey, Cate Blanchett is in our dressing room'," adds Ron.

Numbers were exchanged, and Blanchett turned up at the Roundhouse in London on the last night of their U.K. tour last April. (Is it possible she was inspired by the part of each night's show in which the otherwise stoic Ron emerges from behind his synths to bust out into a vaudeville-style dance? Possible, but probably not.) Then it was Russell's idea just this past month to use that DM capability to enlist possibly the most lauded actor in the land at the moment to do something that, on the serious artiste scale, lands above Lydia Tar taking a commission to conduct the orchestra at a "Monster Hunter" cosplay event, but "not in the same stratosphere as conducting Gustav Mahler," as Ron will cheerfully admit.
Girls on Tops Cate Blanchett T-Shirt
Probably a good time to say I've joined the wonderful @girlsontopstees team as their social media manager and my first official outing took me to Berlin where *this* happened… https://t.co/wwHjTgE72Q pic.twitter.com/AiNCRAK7Mg

— Rafa Sales Ross (@rafiews) March 3, 2023
Cate Blanchett Talks 'Tár' and Fulfilling the Awards Prophecy of Winning an Oscar Every Nine Years
Revisiting her outstanding career, we also asked for an update on whether her son Dash (born in 2001) and Martin Scorsese's daughter Francesca (born in 1999) will ever get married, as she proclaimed during her Oscar speech in 2005. Blanchett jokes, "I'm working on it."

Blanchett's eldest son and Scorsese's youngest are now moving into the film industry. Blanchett added, "we'll just have to finagle a way for them to work together."
TIME: Women of the Year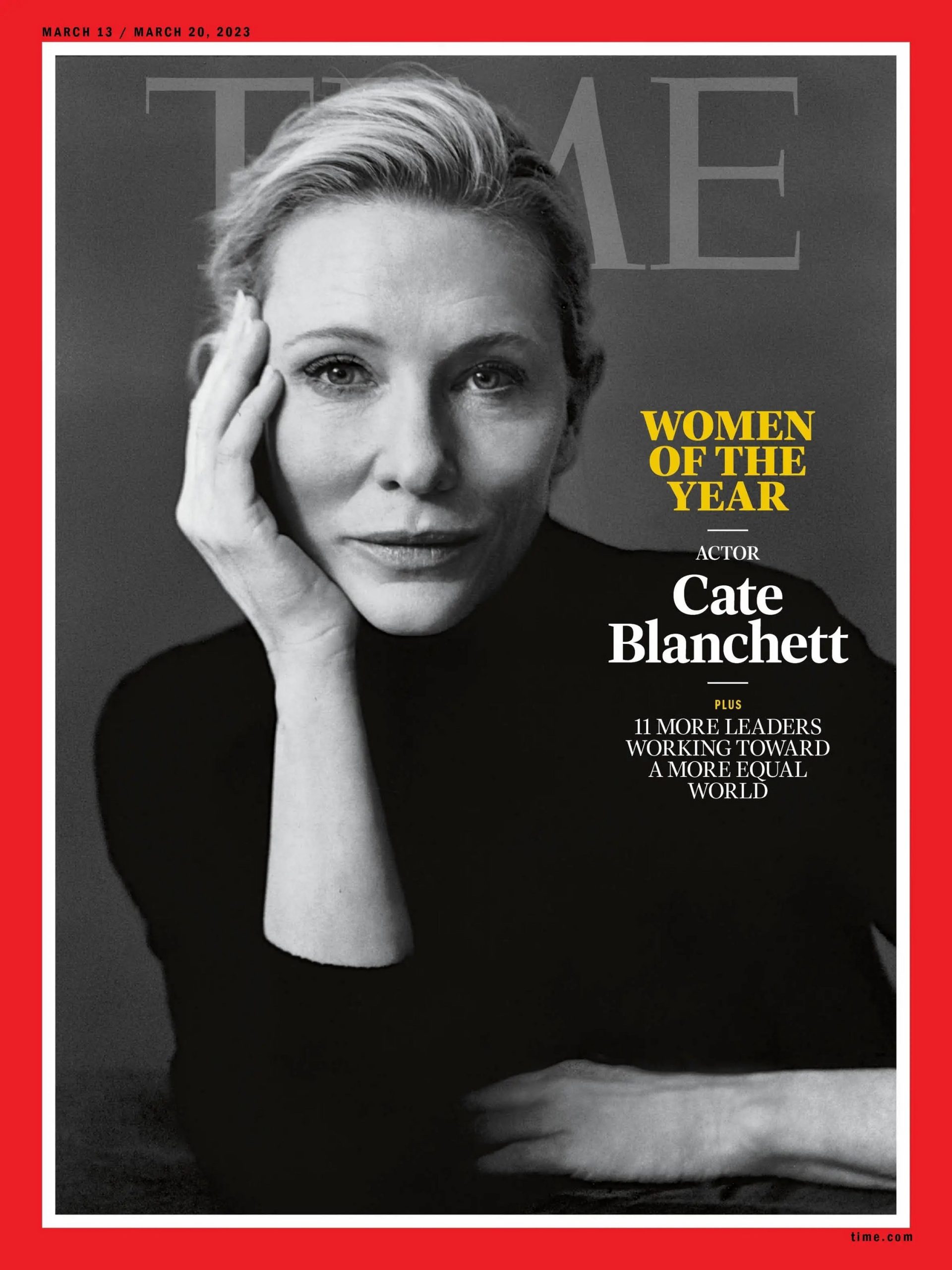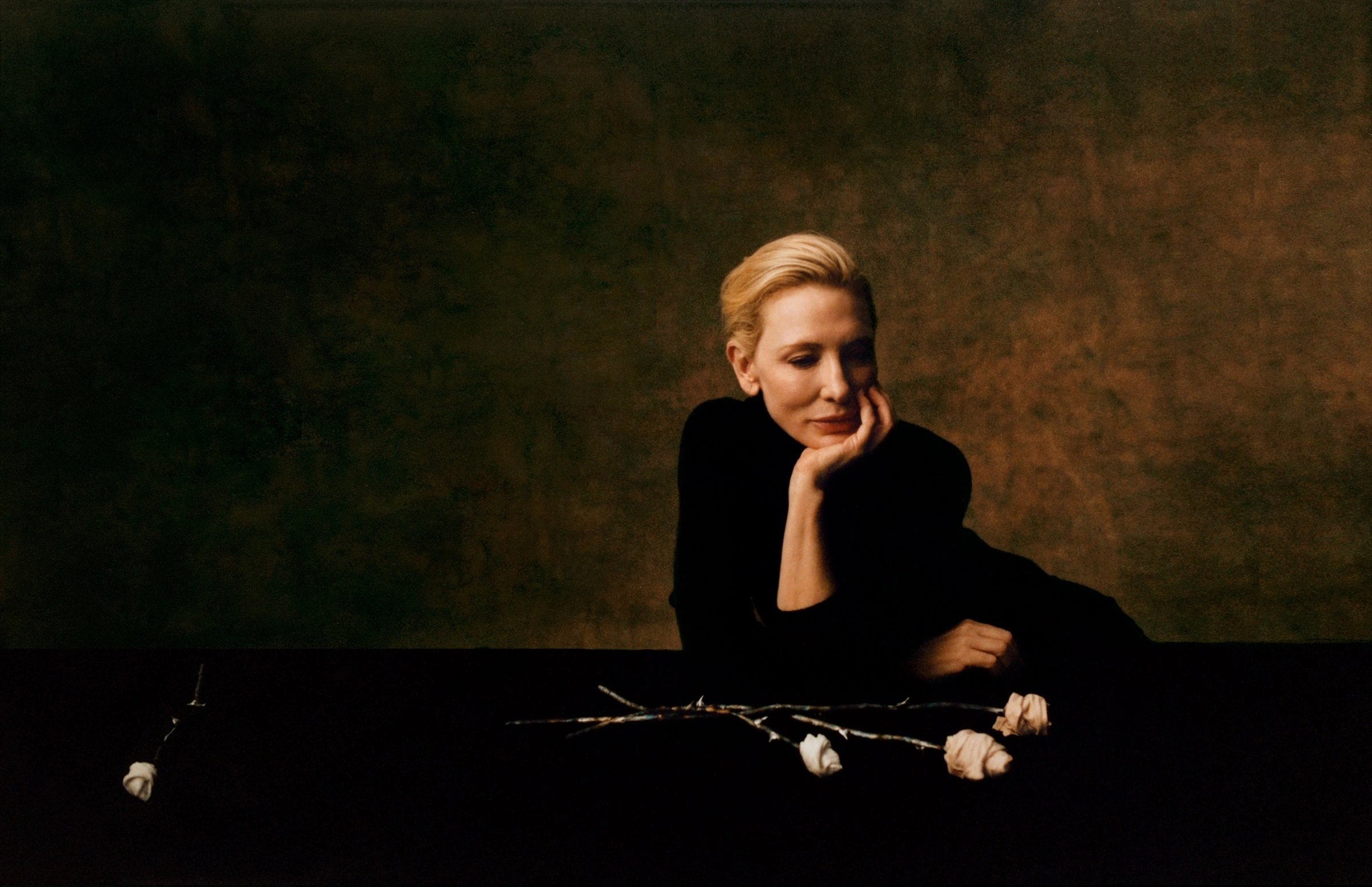 Maischberger
Armani Beauty x Berlinale
CDGA Portrait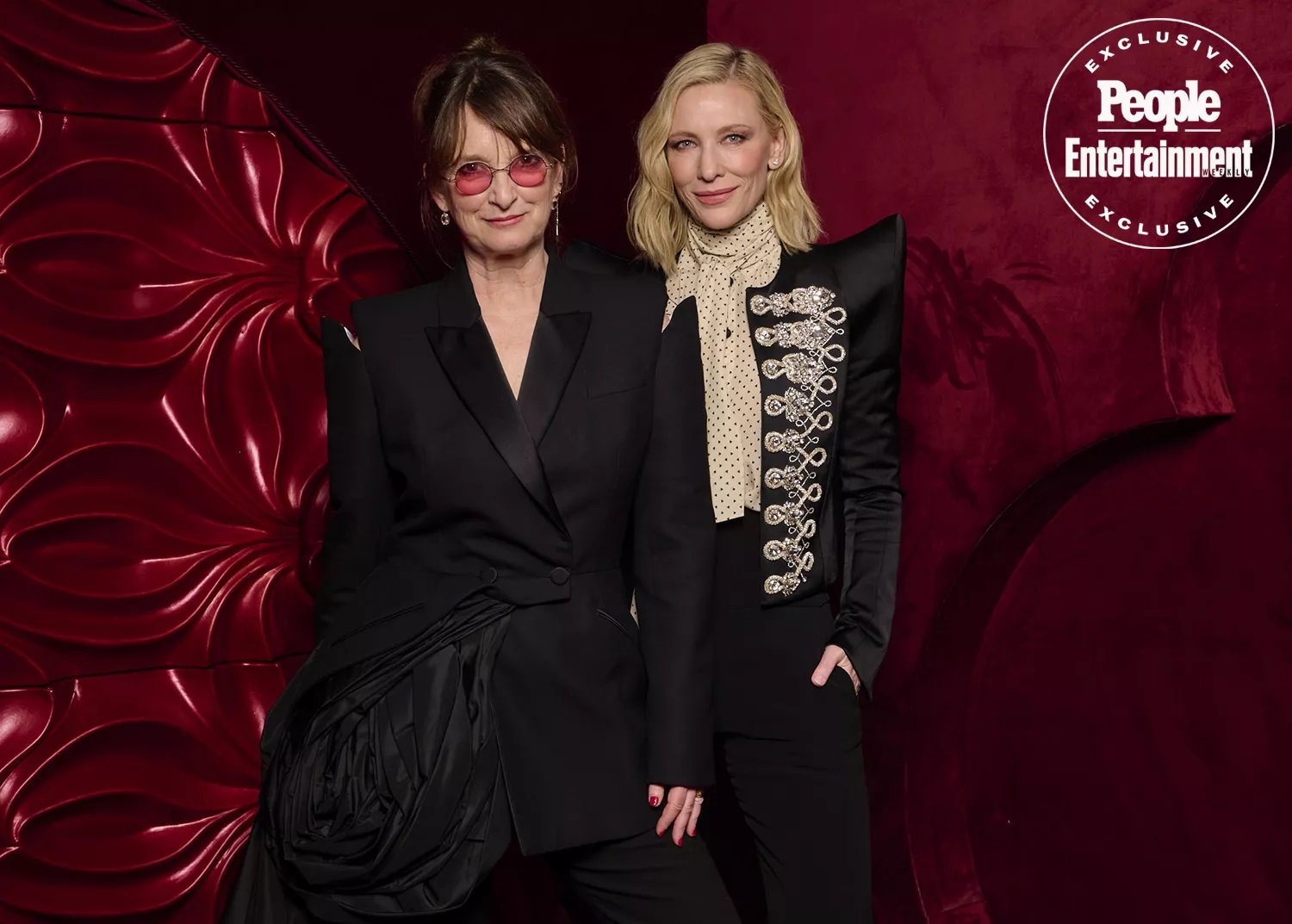 PSIFF Portrait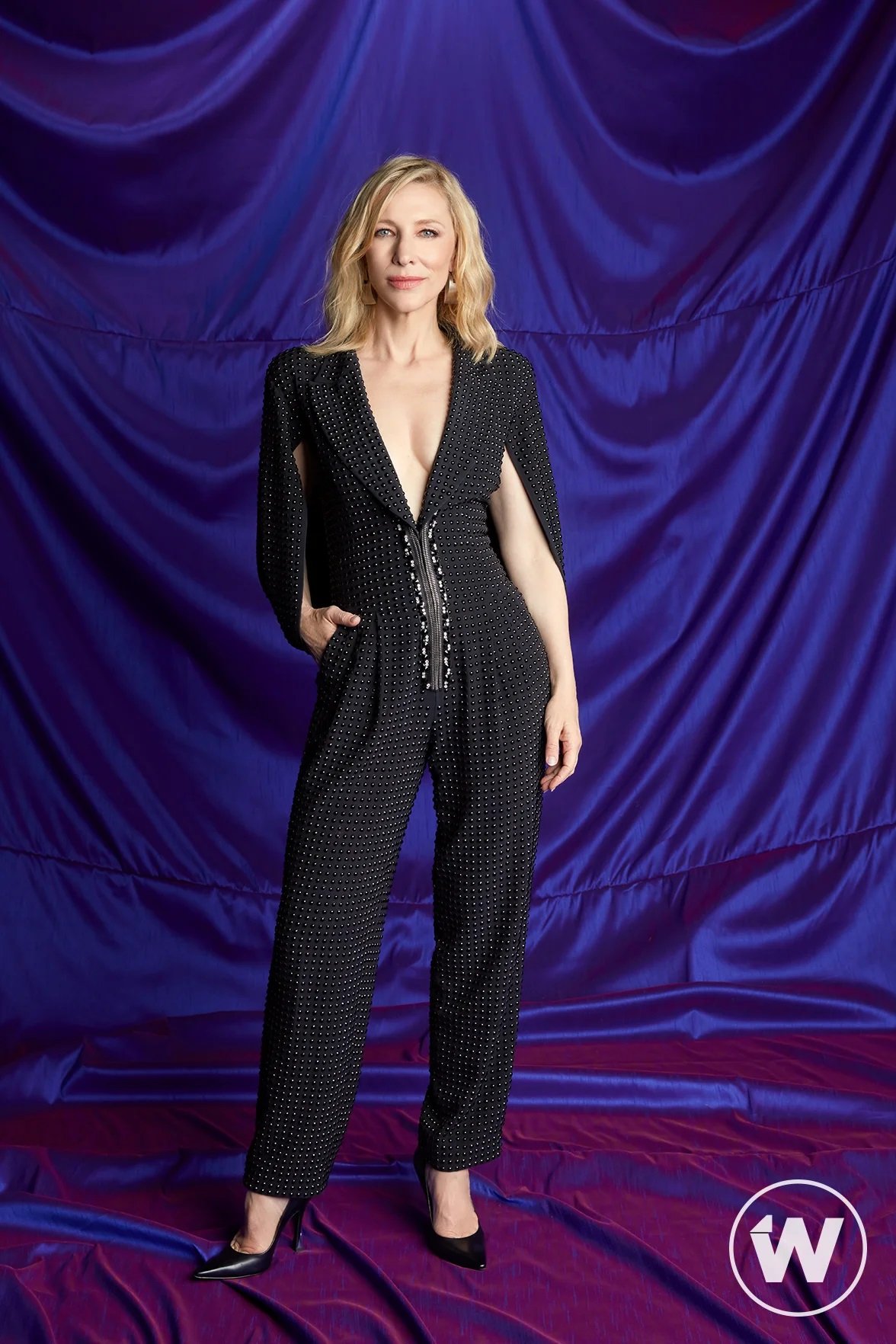 The Wrap – March 2023
BAFTA x Louis Vuitton
BAFTA Portrait
SBIFF Portrait
Source:
Variety Podcast
,
Variety Sparks