Here are some film-related news — The New Boy has its Australian release date and Cate Blanchett covers the recent issue of The Big Issue magazine ahead of TÁR's release in Japan on May 12th.
The New Boy
Warwick Thornton's The New Boy will have its world premiere this month at Cannes Film Festival. Cate Blanchett is a producer and one of the protagonists. According to Screen Australia, the film's runtime is 90 minutes. Release date in Australia is on July 6th.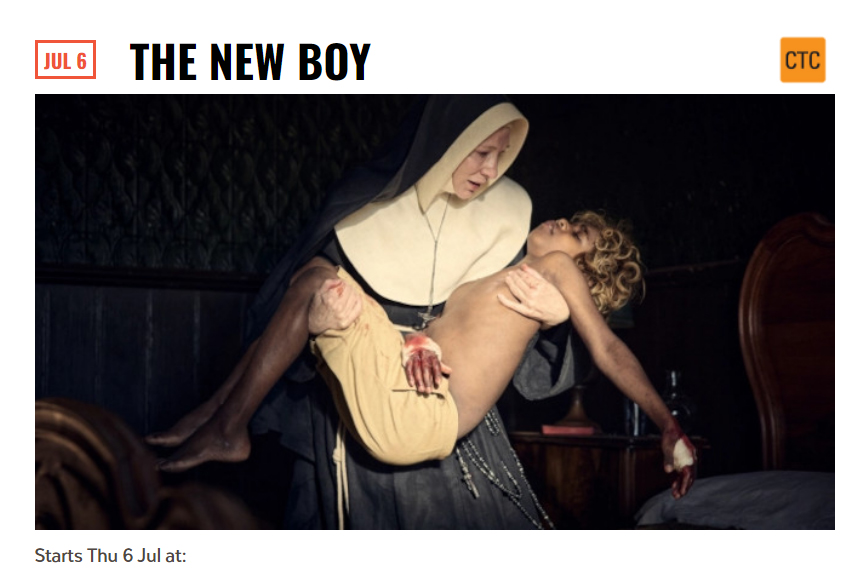 TÁR
Cate covers the latest issue of The Big Issue which contains special interview.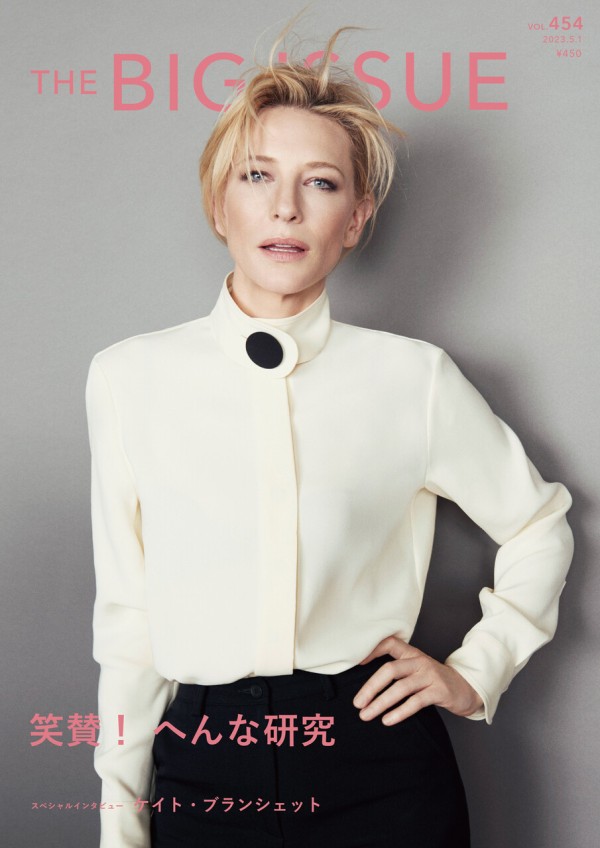 Google translated from Japanese to English.
Interview with Cate Blanchett & Nina Hoss
How did the actors interpret and play the ambitious and jealous human pattern written for Cate Blanchett by director Todd Field, who held the megaphone for the first time in 16 years since the previous work "Little Children"? Blanchett and Nina Hoss, who are both casually chatty off-screen, sat down with us for an interview.

CB: About 10 years ago, I had a conversation with Todd. He's a very meticulous and rigorous person, and he devotes himself to one movie, so it takes a lot for him to make a movie. I can understand that it's been 16 years since the previous work. Of course I've seen his movies before. His films are full of surprises and emotions, and deeply consider human beings. So when I got the script, I couldn't think of turning it down, even if I was nervous. In fact, when I first read the script, I felt gloomy. Because human relationships that are too influenced by power were drawn. I also wasn't sure if I would be able to play the part. But when I read it again, I felt like I got power from Lydia. Her life is tragic, but she has extraordinary courage.

NH: Ever since I saw "Little Children" and was blown away, I thought Todd was a true filmmaker. So when he called me, I felt like I was in heaven. After working with him, I realized that he is a musician himself and has a great ear. In terms of sounds and rhythms, he designs very carefully. It's hard to meet his demands, but working with him makes me feel inspired instead of demanding. Especially in the performance scene with the orchestra, we could see that Todd had a lot of trust in us. It was very emotional for me personally.

The causal relationships between various women surrounding Lydia, who loves women, are reminiscent of the theme of gender, but the two say that they do not see it in particular.

CB: Curiously, from the first time I read the script, I didn't mind her sexuality at all. She just took it for who she is, as Lydia says in the film that music is gender-neutral. The world of classical music is still male-dominated, and especially in the class and region where Lydia grew up, there was no female role model for her. So she followed the example of a male maestro, hiding her origins and past and recreating herself. When I spoke to Todd, he said it was an allegory for him, not a political message. A story about power and its consequences. So I didn't care about gender either. It's true that women are the main characters in this film, but I think that what is depicted is not limited to women, and is very human.

NH: I felt the same as Cate. I also thought about the character Sharon, who I play, as if the person I happened to fall in love with was of the same sex. But when it comes to her subject of power, Sharon is a concertmaster and a powerful figure in the orchestra, so it's important to her that her partner Lydia is alive and well. That's why I think there was a place to accept Lydia's excesses.

CB: It's true that every character in the film is neither perfectly good nor perfectly bad, a grey. That's the interesting part of this story.

Aiming for her own perfect art, Lydia loses her tag. This is a theme that includes common dangers for actors as well. Blanchett explains it this way…

CB: That's a question that applies to any field. But in Lydia's case, she's a conductor, and her instrument is human. She therefore needs the power of others to express her inner music, but she finds others sometimes aggressive in her act of trying to reach her ideals, so, it becomes a complicated issue. This movie doesn't give easy answers. It is not an entertainment type work that draws clearly in black and white and entertains the audience. Instead, it remains in our minds forever and makes us think about many things.
Sources: Screen Australia, Luna Palace Cinemas, Village Cinemas, NYT Styles Japan